Who are we?
The Industry Collaboration Zone has been set up as a vibrant industry collaboration space supporting business start-ups, established businesses, students and graduates.
What is the purpose of the Centre?
To develop a successful program of networking events, industry masterclasses and conferences delivered in partnership with industry, stakeholders and existing services and networks to including all sectors with particular focus on Cyber. Digital and Health.  We will facilitate student and business collaboration for mutual benefit of shared skills, knowledge, expertise and resources to stimulate innovation and growth encouraging entrepreneurialism and self-employment.
Why would you choose us?
If you wish to grow relationships with stakeholders, co-work, network and collaborate, this is the venue for you.  We offer several rooms from a small meeting room for 2-3 people to large conference room seating up to 60.
The ICZ provides a high-tech base for industry and stakeholder collaboration, developing a successful program of events, delivered in partnership with industry and stakeholders.
We have created a warm and welcoming space for you and your clients with a full receptionist service throughout your time with us.  We are an exceptionally well serviced venue that is dedicated to cater for your needs to the highest standard.
About the venue
This brand-new venture is located at the Blackburn College campus within our Harrison Centre building which is walking distance from both the bus station and the train station.
Our conferencing facility boasts free WIFI throughout, no password required, just connect and off you go!
Our rooms:
We offer 5 meeting rooms, a boardroom and incredible conference room alongside complimentary free-flowing Rijo42 coffee (for those paying day delegate rate) throughout our centre.  Our rooms can be booked for a little as an hour through to full days/weeks or even leased for several months should this suit you better – the options are endless.
You'll be supported throughout your journey from enquiry through to attendance by our friendly team.  We also offer a full receptionist service throughout your time with us.
Our rooms all have a desk and/or a boardroom meeting table and space for co-working/a meeting from 3 to 12 people depending which room you book (configurations to be confirmed upon completion of current works):
The Conference Room
A large room with two entrances, wall mounted 85" flat screen TV's for meetings and conferences, moveable TV screens to allow full and comfortable access for all attendees and air conditioning alongside 4 x 4K TVs, conferencing microphones, in room roaming microphones & lectern, speaker system, tracking camera and induction hearing loop system. 
This room seats 60+ and can be configured to your specification.  This is the perfect multi-purpose space to coordinate an event or conference.
The Boardroom
Our Boardroom consists of 2 wall mounted screens, HDMI cable outlet available for laptop connectivity and beautiful sky light allowing for lots of natural daylight to stream into the room.  This is an excellent space for meetings, conferences, Teams/Zoom calls.  Seats 24.
The Meeting Room
Beautiful teal/white walled room with large office desk and desk mounted computer screen(s), large boardroom table for holding meetings for 10-12, wall mounted screen enabling dial-in/zoom meetings and small meeting table.
The Work Space
Our fourth largest room offering a working desk with desk mounted computer and screens alongside a meeting table for up to 8 people.
The Glass Room
Glass fronted office space within a confined area within the ICZ, perfect for quiet working.  1 desk and round table for meetings for up to 3 people maximum.
The Round Table Room
They say the best things come in small packages well, yes, they do!  This is our smallest meeting room suitable for single working or for a meeting for 2 people and is the first room within our ICZ – small but perfectly formed.
The Work Station
A lovely room, with a desk suitable for 1 or 2 people with laptops.
Hire Rates
(Prices correct as at September 2023 and subject to change)
Prices below all include free-flowing tea/coffee and water throughout your time with us.  Should you choose the day delegate rate, cost of hire is at no extra charge.
For Bookings and/or facility tours, contact Janine or Khadijah on 01254 292500 or email blackburnicz@blackburn.ac.uk
Catering
We offer several options for catering which range from a simple buffet through to a full restaurant lunch in our Scholars restaurant* (*available certain dates only).  All of our rates include free flowing tea, coffee and water throughout your time with us.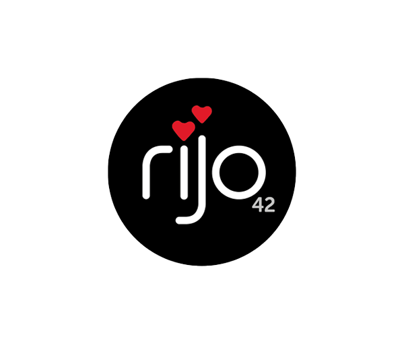 Proud to serve Rijo42 coffee in the ICZ