Key features and benefits
Study at our World Class Campus
Fantastic learning facilities
We work with over 3,000 employers to help you find a job
Rated "Good" by Ofsted in all areas - as of January 2022
Did you know that the ancient Chinese treatment of acupressure has been practiced and perfected for over 5000 years? In simple terms, it was discovered that by pressing certain points of the body, pain or disease were alleviated and often in regions of the body remote from the pain or pressure point! Facial acupressure can be performed by a massage therapist or other certified professional, or a person can perform it on his or her own face once trained in what to do.
What will I study?
This course uses complementary techniques drawn from both Indian Face Massage and Japanese Face Massage. This unique massage routine will add an Eastern philosophical and technical approach to your facials and is extremely relaxing to give as well as receive.
Entry Requirements
No prerequisite training is needed - beginners also welcome - you will receive a Certificate of Attendance rather than the insurable CPD Diploma for existing/insured therapists.

We can upgrade your Certificate to Diploma (no cost) should you go on to become a professional therapist.

Model required.
How will I be assessed?
You will be assessed by your practical assessment, after successfully completing the course you will receive a Blackburn College Certificate of attendance.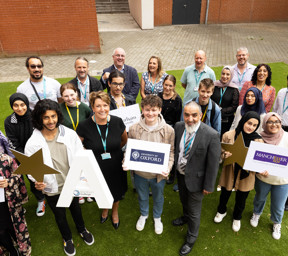 99.7% Overall BTEC Pass Rate

Blackburn College Results August 2021