Entry Requirements
4 GCSEs at Grade C/4 or completion of a Level 2 course
Timetable
Check with tutor
---
Key features and Benefits
Master your craft in our dedicated Construction Centre, featuring fully equipped workshop facilities
Benefit from long standing partnerships with some of the industry's biggest names including Howdens, Jewson and Seddon
Learn from tutors who have a wealth of industry and experience
Take part in exciting work placements within the Construction industry.
---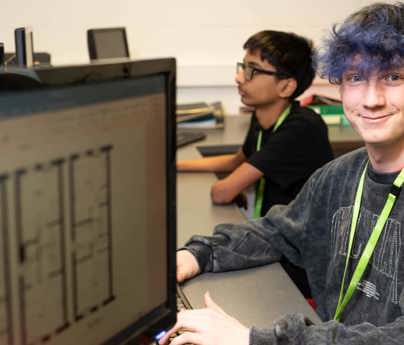 Overview
The Level 3 Extended Diploma in Architecture and Advanced Construction is a practical, work related qualification suitable for a wide range of students, built to accommodate the needs of employers and allow progression to university. It provides a practical, real-world approach to learning alongside a key theoretical background.
What will I study?
The course is made up of mandatory units and optional units from a broad range of professional and subject-specific specialist units, offering learners the chance to study particular areas in depth and the opportunity to follow a clear specialist pathway. 

You will learn about:

Construction Principles
Construction Design
Construction Technology
Health & Safety in Construction
Building Surveying in Construction
Site Engineering for Construction
Measuring Techniques in Construction
Tendering and Estimating
Surveying in Construction
Graphical Detailing in Construction
Building Regulations and Control in Construction
Management of a Construction Project
Building Information Modelling
Housing Design Project
Renewable Energy for Housing
Entry Requirements
4 GCSEs at Grade C/4 or completion of a Level 2 course.
How will I be assessed?
Students are continually assessed through coursework, assignments and through observation of their practical activities.
What can I do next?
Once you have completed your Level 3 Extended Diploma, you will be able to apply to a range of Universities. A triple distrinction in your Extended Diploma gives the same level of UCAS Tariff points as 3 As at A-Level. Many students progress to University Centre at Blackburn College where 9 out of 10 graduates are in work or further study just six months after graduation. Typical career routes are Architecture, Building Management, Building Surveying, Site Surveying and Estate Management. 
Discover other courses in Construction
Career Options
Construction Contracts Manager
Construction contracts managers help to win building contracts. They also help to control costs and keep construction projects on track. Projects can include everything from commercial and residential developments to road and rail engineering works.
If you're good with numbers and IT and can pay close attention to detail, you could find a career as a construction contracts manager very rewarding.
To do this job you will need experience in the construction industry, although you may be able to get in if you have a background in contracting and managing projects in other sectors.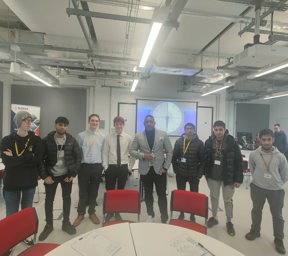 Sparking interest in Apprenticeships

Our Level 3 Construction and Built Environment students attended the SPARK event at the Engineering Innovation Centre at UCLan.
Read more...