Key features and benefits
Study at our World Class Campus
Fantastic learning facilities
We work with over 3,000 employers to help you find a job
Rated "Good" by Ofsted in all areas - as of January 2022
Overview
Who is the course for?

Designed for teaching staff.

What you will learn?

Basic Rules of the sport
Demonstrations on combination techniques, shadow boxing, bag work, tig boxing.
Participation
Understanding what parts of the body are used

This course is run in the evenings between 4:30pm and 6:00pm.
Entry Requirements
No previous knowledge of sport is required but this is designed for current teaching staff.
What will I study?
Boxing - Even though boxing is traditionally meant for adults, more kids are interested in it learning. It is a very physical sport, which means that boxing for kids must be done in a very careful and safe manner. We aim to teach you some basic methods to improve footwork, punching and balance.
What can I do next?
Learn to Teach sessions such as:

Ultimate Frisbee
Table Tennis,
Skipping
Badminton
Circuit Training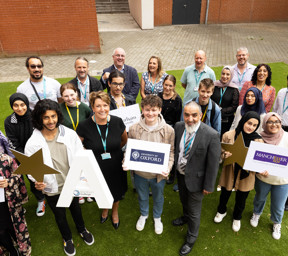 99.7% Overall BTEC Pass Rate

Blackburn College Results August 2021