Key features and benefits
Study at our World Class Campus
Fantastic learning facilities
We work with over 3,000 employers to help you find a job
Rated "Good" by Ofsted in all areas - as of January 2022
Overview
Who is the course for?

Designed for teaching staff.

What you will learn?

Basic Rules of the sport
Demonstrations
Participation
Understanding what parts of the body are used
How to set out the playing area

This course is run in the evenings between 4:30pm and 6:00pm.
What will I study?
Ultimate Frisbee - Ultimate is a fast moving, non-contact team sport, similar in many respects to other invasion games. Players need to possess a degree of speed, stamina and agility to play to a good level. The official pitch size is similar to a football pitch, but much smaller pitches are suitable for beginners and younger players. Ultimate Frisbee is played indoor 5v5 or outdoor 7v7. Join our class to learn how to teach this sport to your students.
Entry Requirements
No previous knowledge of sport is required, but this is designed for current teaching staff.
What can I do next?
Learn to Teach sessions suchas:

Table Tennis
Skipping
Boxing
Badminton
Circuit Training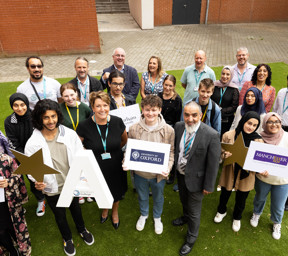 99.7% Overall BTEC Pass Rate

Blackburn College Results August 2021