Entry Requirements
See full CPCAB guidelines below.
Duration
30 weeks x 3 hours
Timetable
Check with tutor.
Key Features & Benefits
Study at our World Class Campus
We work with over 3,000 employers to help you find a job
Fantastic learning facilities
Rated "Good" by Ofsted in all areas - as of January 2022
This qualification is designed to give learners the underpinning knowledge, skills and competencies to use counselling skills ethically and safely in a variety of contexts and roles. It is awarded by the CPCAB who are the only awarding organisation run by counsellors for counsellors.
Overview
This qualification is for: 
Those starting the first level of training as a professional counsellor
Those who want to learn counselling skills in other professional or helping roles
Those who want to improve their professional and personal relationships as part of personal development
What is the qualification useful for?
This qualification could lead to employment or increase employability for those whose role is to support others in e.g. health and social care work, teaching and learning, advocacy and mediation, support and project work, other helping roles.  It provides additional skills for those already in employment which is likely to lead to increased opportunities for promotion and advancement.
It can also lead to entry on to our Lancaster University validated Foundation Degree in Integrative Counselling and Psychotherapy (alongside an interview).
What will I study?
1. Use counselling skills ethically and safely
Use counselling skills within an ethical framework
Work within personal limits of ability
Enable the helpee to find additional sources of support where appropriate
2. Establish and sustain the boundaries of the helping role
Establish boundaries as a helper in a particular setting and within the limits of time available
Establish the nature and limits of confidentiality for helping work
Maintain the boundaries of the helping role throughout the session
End the helping interaction appropriately
Entry Requirements
The CPCAB guidelines state that, to fully benefit from this course, you should:
Be able to cope with the course content
Have the Ability to translate intra-personal experience into language
Be able to benefit from self-development
Be motivated towards developing as a helper
Have emotional stability
Be able to identify reasons for training beyond just personal development.
Have an awareness of difference and diversity
How will I be assessed?
You will be assessed through a variety of methods through workshops, seminars, personal development workshops and training group work, projects and presentations and reviews of skills and understanding.  You will also complete two tutor-observed counselling skills practice sessions, of which one will be recorded.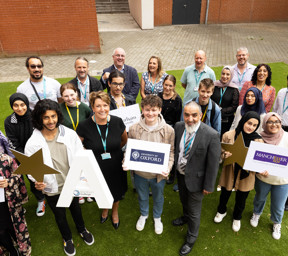 99.7% Overall BTEC Pass Rate

Blackburn College Results August 2021