Key features and benefits
We work with over 3,000 employers to help you find a job
Rated "Good" by Ofsted in all areas - as of January 2022
This is a distance learning package. On successful completion you will gain an accredited certificate.
What will I study?
Unit 1: Understand medication and prescriptions
This unit covers the different types of medication that individuals are likely to encounter in the workplace, the various classifications of medication and the sources of information and guidance available to those looking to learn more.

Unit 2: Supply, storage and disposal of medication
Learners will gain a deep understanding of how to correctly obtain, handle, store and dispose of medication, as well as the roles and responsibilities of staff in relation to these procedures.

Unit 3: Understand the requirements for the safe administration of medication
This unit covers the administration of medication by examining the process and common side effects experienced by individuals taking particular medications, as well as how to follow procedures when problems occur and monitor the ongoing effects of medication.

Unit 4: Record keeping and audit processes for medication
Learners will develop an understanding of the audit process, getting to know the records that must be maintained within the administration of medicines, as well as issues of responsibility and confidentiality.
Entry Requirements
There are no entry requirements.
How will I be assessed?
You will be provided with a support assessor who will contact you via e-mail and telephone. You will complete assessments for each of the units.
What can I do next?
We offer a wide range of health and social care courses.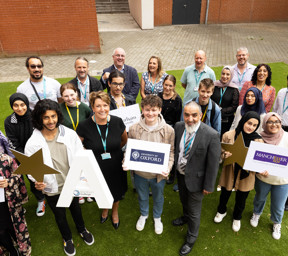 99.7% Overall BTEC Pass Rate

Blackburn College Results August 2021