Key features and benefits
Study at our World Class Campus
Fantastic learning facilities
We work with over 3,000 employers to help you find a job
Rated "Good" by Ofsted in all areas - as of January 2022
Overview
Who is the course for?

This course is for anyone who has already studied some French, who want to be able to hold a conversation in French.

What will I get at the end of the course?

A Blackburn College certificate of attendance.

This course is run in the evenings between 6:30pm and 8:30pm.
What will I study?
We will talk about where we live, our hobbies, health, holidays and food looking at French customs and current affairs along the way.

We will also be revising French grammar and homework will be set each week.

How will the course be delivered?

All of our classes are for adult students only (you must be 19 years old or over to join). You will learn through a series of small group and one-to-one activities, led by an experienced French tutor.

By the end of the course, you will be able to converse in French and have enjoyed your learning experience.
Entry Requirements
Candidates should have completed a beginners course or equivalent prior to starting this one.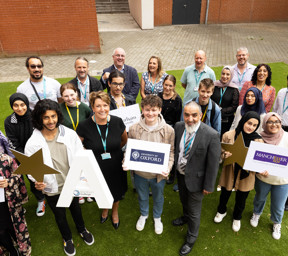 99.7% Overall BTEC Pass Rate

Blackburn College Results August 2021