Key features and benefits
We work with over 3,000 employers to help you find a job
Rated "Good" by Ofsted in all areas - as of January 2022
Overview
The Chartered Institute of Legal Executives (CILEx) is the professional association and governing body for Chartered Legal Executive lawyers, other legal practitioners and paralegals. Their role is to enhance the role and standing of Chartered Legal Executives and all our members within the legal profession.

CILEx offers a unique route to a legal career and becoming a qualified lawyer without a requirement to having a law degree, although law graduates and graduates with non-law degrees can also qualify as a lawyer through the CILEx route.  Entry is accessible to those holding a variety of qualification levels.

Why come to Blackburn College?

Teacher trained & Sector specific qualified tutors
Purpose built facilities
Small class sizes (max. 15 students)
Renowned for providing an excellent student experience with an emphasis on pastoral care throughout
Bespoke workbooks to enhance learning available via CILEx Law School
Private exam centre on college site
24/7 access to learner materials through Moodle

The Commercial Enrolment Form should be completed by you personally, the Payment Agreement Forms are to be completed by your employer.    Please include any Purchase Order details (if required) if your employer is funding your course.

Membership, Exams and Manuals

Once you have been awarded a place, you will need to complete the CILEx Registration Membership document.

If you require any further assistance, please do not hesitate to contact Janine Smith on 01254 292500, business@blackburn.ac.uk.
Entry Requirements
You should hold a minimum of four GCSE grades C or above including English Language or Literature or qualifications at an equivalent level. 
Not all lawyers are solicitors or barristers. Under the Legal Services Act 2007 (the 2007 Act) Chartered Legal Executive lawyers are 'authorised persons' undertaking 'reserved legal activities' alongside, for example, solicitors and barristers.  Fully qualified and experienced Chartered Legal Executive lawyers are able to undertake many of the legal activities that solicitors do. For example, they will have their own clients (with full conduct of cases) and they can undertake representation in court where appropriate.
Chartered Legal Executive lawyers must adhere to a code of conduct and, like solicitors, are required to continue training throughout their careers in order to keep themselves abreast of the latest developments in the law.
How will I be assessed?
Indictive Assessment

Below is a sample of what the module assessment schedule should ideally look like. Each table is module specific. The weightings should always add up to 100% and the Learning Outcomes should always by specific to that module.

Assessment: Examination
Weighting: 100%
Duration: 1 hour 30 minutes
Learning outcomes being assessed: All

CILEx examinations for qualifications modules are hand written and paper-based.   

You will need to register for your exams here. 

CILEx Manuals can be purchased here - we would advise new students to purchase books before the start of the course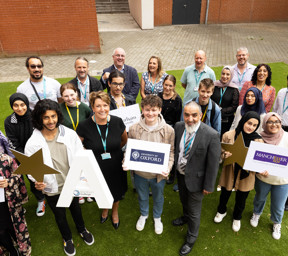 99.7% Overall BTEC Pass Rate

Blackburn College Results August 2021