Key features and benefits
Study at our Saturn Centre
Fantastic learning facilities
Rated "Good" by Ofsted in all areas - as of January 2022
Overview
Dates are available upon request, please contact 01254 292451 or email business@blackburn.ac.uk for further information.

This assessment will enable gas engineers who hold  (CCCN1) Catering Commercial Core to expand their scope of work to include Forced Draught.

Re-assessment for (COMCAT5) Commercial Catering Appliances – Forced Draught is also available.
What will I study?
Training is available prior to carrying out the assessment if required.
Entry Requirements
Must already be accredited with (CCCN1) Commercial Catering.
How will I be assessed?
Candidates will complete a series of written and practical assessments.
What can I do next?
Candidates make consider looking at (COMCAT1) Ranges and (COMCAT3) Fryers to expand their scope of work.

We offer a wide range of Gas courses. Contact the Gas team on 01254 292451/01254 292500 or email business@blackburn.ac.uk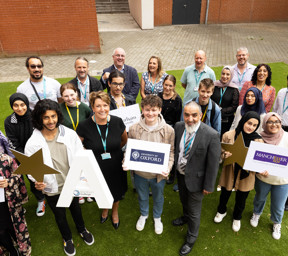 99.7% Overall BTEC Pass Rate

Blackburn College Results August 2021