Blackburn College has a board of governors – the Corporation Board. It is their job to oversee the College and to work with the leadership team at College – representing the community, businesses and students of the College.
You can read biographies of our governors here, find minutes to their meetings and learn more about the governance structure that operates at Blackburn College.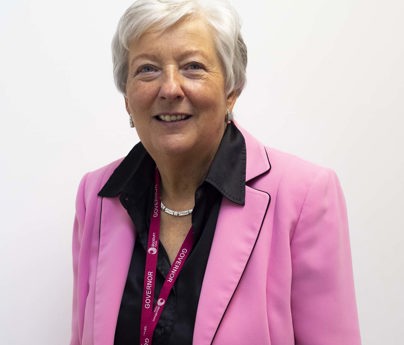 Lillian Croston
Chair of the Corporation Board
Former Head of Westholme School, Blackburn. Former Chair of Governors at Accrington Academy and Lancaster University Court Member.
Committee membership: Remuneration, Learning and Quality, Chair of Governance Panel
Governor Champion: Teaching, Learning and Assessment Paul Levet
Vice Chair of the Corporation Board
Former Assistant Corporate Director and Relationship Director with Barclays Bank. This involved larger business financing including project finance and public company relationship management. From 2004 until 2011, leader of the Barclays Education Team in the North West – working with a number of large universities and FE colleges and having responsibility for over £300m of lending to the education sector. Graduate of University of Portsmouth – BA in Economics. Other qualifications include Diploma Institute of Management Accounting and Associate Institute of Bankers
Committee membership: Chair of Policy and Resources, Governance Panel, Chair of Remuneration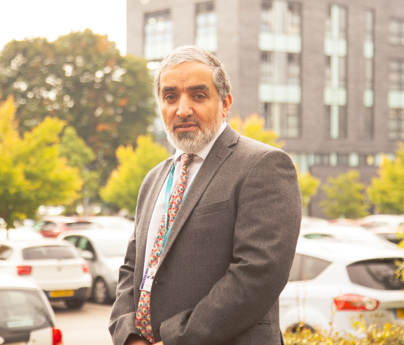 Dr Fazal Dad
Principal and Chief Executive
Committee membership: Policy and Resources, Learning and Quality, Governance Panel Mark Allanson
Pro Vice-Chancellor (External Relations) at Edge Hill University. Former Higher Education Funding Council for England (HEFCE) Regional Consultant for the North West and held senior university roles including UK and international student recruitment, marketing and external affairs and student services. Former Director of a Chamber of Commerce.
Committee membership: Chair of Learning and Quality, Governance Panel
Governor Champion: Careers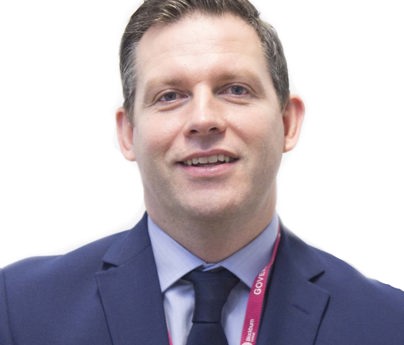 Paul Fleming
Strategic Director of Resources at Blackburn with Darwen Council. Experience in Technology, Health Care, Manufacturing and Creative sectors. MSc in Health Informatics (UCLAN).
Chair of Governors at Christ Church Charnock Richard Primary School.
Committee membership: Audit Committee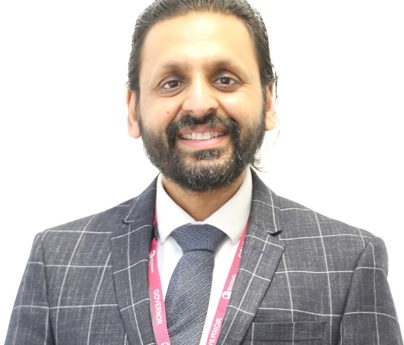 Ram Gupta
Managing Director of Nybble.co.uk.Ltd and Group CEO of Nybble Group, a managed IT company providing advice on all aspects of Information Technology and Audio Visual and LED technologies. Also a Greater Manchester Chamber Technology Partner, East Lancashire Chamber Diamond Ambassador and Patron of Blackburn Youth Zone. Proud supporter of the East Lancs Hospice.
A former A-Level student at Blackburn College, going on to gain a BA in Accounting and Business/Management and an MSc in Information Management.
Committee membership: Learning and Quality Catherine Hill OBE BSc
Former Deputy Principal at Blackpool and The Fylde College. The college was designated Outstanding by Ofsted in 2013, was awarded Foundation Degree Awarding Status in 2016 and TEF Gold in 2017. It is one of the largest colleges for further and higher education in the sector.
Worked in further education for over 30 years; initially as a lecturer in maths and science, progressing to executive roles. Worked at a number of North West colleges and has been involved in national level work such a Best Practice Networks, National Challenge Initiative and Study Programme reviews. As a former Ofsted Associate Inspector and a review for QAA, her work has always focused on high quality learning and teaching to help bring about life changing opportunities for all students.
Is involved in a range of work involving both education and community work. Was awarded the OBE in the New Year Honours of 2016 for services to further education.
Committee membership: Student Voice, Learning and Quality
Governor Champion: Safeguarding and SEND Chris Johnson
Corporate Services Partner with PM+M. Chris is responsible for a diverse portfolio of clients, mainly corporates and some large non-corporates and is experienced in advising owner managed businesses with large turnovers on audits, corporate structuring, forecasting, as well as advising on UK Financial Reporting Standards and IFRS issues.
Before his appointment to the Board, Chris served as a co-opted member of Audit Committee.
Committee membership: Chair of Audit Michael Lee
Business Support Staff Governor – Finance Officer
Committee membership: Policy and Resources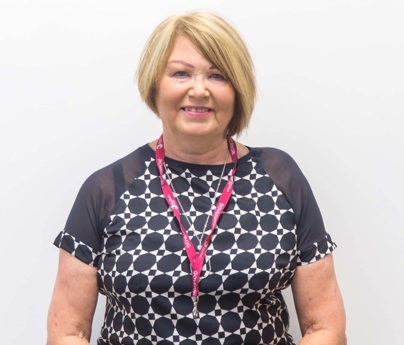 Andrea Machell
Member of the Corporation Board since: 2 July 2022
Currently a self-employed educational consultant, having previously been a Her Majesty's Inspector (HMI) for eight years until retirement in March 2022.
Former Deputy Principal: Curriculum and Quality and former Vice Principal: Learning, Quality and Support at two large FE colleges. Responsibilities included leading strategic curriculum developments, planning, ensuring the effective and efficient delivery of curriculum, services and support to learners,
and managing a multi-million-pound funding allocation. Prior to this Andrea was a teacher in Further Education Colleges.
Committee membership: Learning and Quality Committee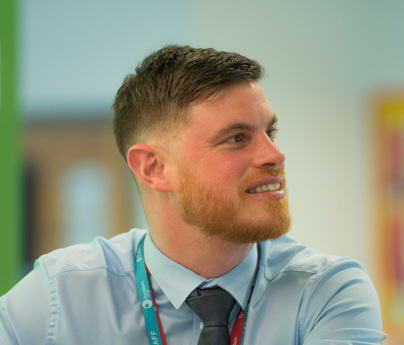 Mark Moren
Member of the Corporation Board since: 7 May 2021
Academic Staff Governor – Curriculum Leader for Public Services and Hospitality since 2020. Lecturer in Public Services.
Worked in a variety of different education establishments prior to joining the College in 2014 as a full-time lecturer in Public Services. Appointed in 2017 as Curriculum Team Leader for the Customer Service Industries, which covered Public Services, Catering, Hair and Beauty and Travel and Tourism.
Committee membership: Learning and Quality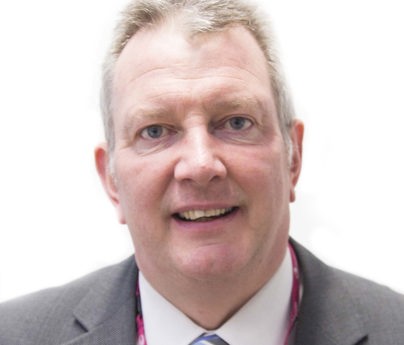 Paul Morris
Director of Capital development and Estates Operations at Lancaster University. Has significant public sector experience gained within the University sector and a Northwest City Council. Key strengths in Estate development, Facilities Services, project management, leadership and delivering strategic change. Prior experience in private sector consultancy engineering.
Charter Fellow of the CMI, MBA with merit and a professionally qualified engineer.
Committee membership: Policy and Resources
Governor Champion: Health, Safety and Staff Welfare Arif Patel
Associate Director of Technology-enabled Care at East Lancashire Hospitals NHS Trust. Expert knowledge of NHS leadership, medical equipment marketplace, business administration, performance and project management. Key skills include strategic planning, operations management, budgetary control, quality improvement and HR management.
Research Doctorate, Health/Health Care Administration/Management, UCLan and Executive MBA in Business Administration and Management, University of Bolton. Former Blackburn College student – Foundation Degree in Electronic Engineering.
Committee membership: Policy and Resources
Governor Champion: Equality and Diversity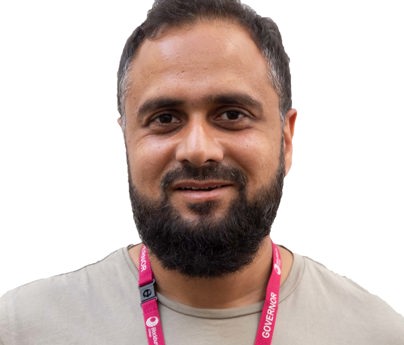 Taiyab Sufi
Systems Controller at EG Group. Previously held the role of Financial Controller at EG Group, having started with the company in 2000. Experienced in financial and IT disciplines, engagement with key stakeholders, training and development of operational staff and the creation of procedures for robust governance. Operations, finance, HR and Business Intelligence experience gained since joining EG Group.
AAT Qualified.
Committee membership: Audit Committee Steve Waggott
Chief Executive of Blackburn Rovers Football Club and Director of Blackburn Rovers Community Trust. Former Chief Executive at five football clubs and a Trustee of various Community Trusts. Former Director of a Further Education College. Extensive experience in financial management, marketing and sales and a strong background in the public, voluntary and private sectors.
Committee membership: Policy and Resources. FE Student Governor
Vacant - to be appointed shortly. HE Student Governor
Vacant - to be appointed shortly.