From basic greetings to grammar and punctuation – learn all about the English language to get set for a career, further study and daily life in the UK.
Our FREE* English for Speakers of Other Languages (ESOL) courses provide you with opportunities to make new friends, discover the UK and other English speaking countries as well as gaining a successful future for a university place, a job or job promotion. We'll guide you every step of the way to ensure you gain the confidence and the skills to reach your goals.
Improve your speaking, reading, writing, and listening and become fluent in English as a second language. It's ideal for people who now reside in England and want to learn all there is to know about the English language, the country's culture, traditions, and its people.
*Subject to income, benefit and residential status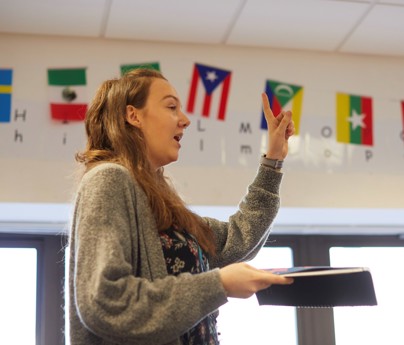 Here's our Top 5 reasons why you should study ESOL with us:
Gain the confidence to speak, read, write and listen in English.
Assist your children with homework and day to day life in the UK.
Fulfil your career ambitions, job promotions or progress onto further study with us.
Our courses are designed to ensure you can learn at your own pace.
Access world class education establishments and start your life in any English speaking country
In the process of applying for UK Citizenship?
Your English will be assessed – and if it is below a certain level (Entry Level 3), you will need to pass an ESOL course.
Register your interest for an ESOL course below: