Key features and benefits
Study at our Saturn Centre
Fantastic learning facilities
Rated "Good" by Ofsted in all areas - as of January 2022
Overview
*Dates are available upon request, please contact 01254 292451 or email business@blackburn.ac.uk for further information*

The following training and assessments will enable an existing gas engineer to increase their client base to include Commercial/Industrial Gas:

CODENCO - Change over to Commercial Gas
CIGA1 - Boiler and Air Heaters >70kw
ICPN1 - Installation, Decommissioning of Pipework
TPCP1 - Testing and Purging of Pipework
What will I study?
Prior to assessments, candidates will receive training on all modules required to become a Commercial/Industrial Gas Engineer including, calculating the correct ventilation for commercial appliances, calculations  for testing and purging industrial pipework boiler and the installation and maintenance of boilers and air heaters over 70kw.
Entry Requirements
Candidates must already be an ACS accredited gas engineer.
How will I be assessed?
After receiving training on the above modules the candidate will complete a series of written and practical assessments.
What can I do next?
We offer a wide range of gas courses, click here for further information.  Candidates may consider looking to add modules Commercial Direct Fired Heating (CDGA1) and Commercial Overhead Plaque & Radiant Tube Heaters (CORTI).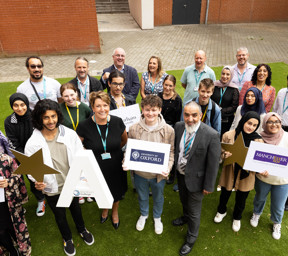 99.7% Overall BTEC Pass Rate

Blackburn College Results August 2021