Key features and benefits
Study at our World Class Campus
Fantastic learning facilities
We work with over 3,000 employers to help you find a job
Rated "Good" by Ofsted in all areas - as of January 2022
Overview
The following assessments are required for operatives who wish to expand their scope of work to include Oil Fired Systems:-
OFT10-102  Domestic Commission and Servicing  of Wet & Dry Vaporising Systems (Wet only if 105E is held)
OFT10-101  Domestic/Light Commercial Commissioning and Servicing of Pressure Jet Appliances
OFT10-101  Domestic/Light Commercial Commissioning and Servicing of Pressure Jet Appliances
OFT10-600A Domestic and Non Domestic Oil Storage and Installation (Tanks)
Entry Requirements
For the initial assessment candidates must bean ACS accredited gas engineer.
What will I study?
Training and reference books for the above modules are compulsory for candidates carrying out initial assessments. This is included in the overall cost.
What can I do next?
Candidates may consider looking to add module OFT10-201 Service and Commission Commercial 2 Stage Burners.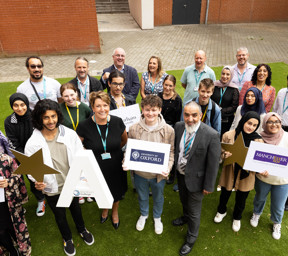 99.7% Overall BTEC Pass Rate

Blackburn College August 2021 Results