Entry Requirements
You must be over 19 years of age and you should have a reasonable level of written and spoken English. All applicants will be required to complete a short assessment to ensure they are enrolling on an appropriate level of study and that they can enjoy and achieve during their time at Blackburn College
Timetable
Check with tutor
---
Key Features & Benefits
Study at our World Class Campus
Fantastic learning facilities
We work with over 3,000 employers to help you find a job
Rated "Good" by Ofsted in all areas - as of January 2022
---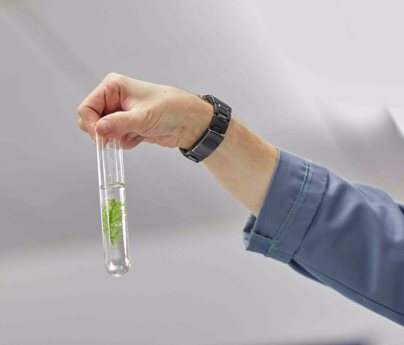 Overview
GCSE Biology is an important qualification which allows you to progress on to a range of higher-level courses, including Access to HE Diplomas and degree is a wide variety of subject areas.  Our GCSE in Biology is expertly taught and is an extremely interesting subject to study.
We have a long history of successfully offering GCSEs to adult students across Pennine Lancashire and we'd be delighted to welcome you to Blackburn College to study with us.
Classes are offered on Monday or Tuesday evenings from 6pm to 9pm.  You will attend one class each week over thirty weeks, between September and June.
What equipment will I need?
All GCSE students will require a pad of A4 wide-lined paper, a file to keep their work in, plastic wallets and dividers to keep their files organised. You should also bring pens and a highlighter pen to class.
What do I need to bring to enrol?
You need to apply for this course using our online application form.
On enrolment day, you will sit an assessment. You do not need to bring anything for this.
You should bring a means of payment as you will not be able to enrol on to the one-year programme without paying the course fee.
What can I do next?
GCSE Biology opens many doors to you. You may use it for career progression, to progress to further study or for personal satisfaction.
What will I study?
GCSE Biology is a mixture of lectures and practical sessions to help you learn about the following key areas:
The structure and function of different types of cells
Reproduction
Life on earth: photosynthesis and respiration
Metabolism
The environment
You will be assessed through a practical assessment (which takes place in February) and two examinations (which usually takes place at the beginning of June).
Entry Requirements
You must be over 19 years of age and you should have a reasonable level of written and spoken English. All applicants will be required to complete a short assessment to ensure they are enrolling on an appropriate level of study and that they can enjoy and achieve during their time at Blackburn College.guage you'll need to demonstrate the ability to study in English.
Applicants who do not meet the standard entry criteria but have relevant work / life experience will be considered on an individual basis and may be invited to interview. 
How will I be assessed?
Throughout the year you will be expected to complete exercises at home which will improve your understanding of the key topics which are covered in class.  It is of the utmost importance that you complete these tasks at home to ensure that you are appropriately prepared for your assessment and examination.
To ensure successful completion of the course, students are expected to maintain attendance of 90% and above over the thirty-week programme.  If you are unable to commit to weekly attendance you should apply for this course when you are able to do so.
What can I do next?
Providing you successfully complete the GCSE in Biology, there are a wide range of Level 3 and Access to Higher Education courses available should you want to continue further study at the College. Subject to other qualifications that you may have already attained you could progress on to a degree at University Centre at Blackburn College in a wide range of disciplines. We encourage our students to attend careers advice and open evenings to assess what path is most suitable.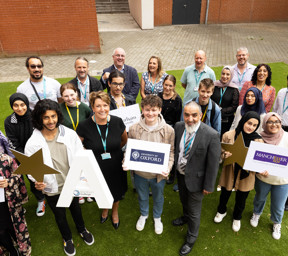 100% A-Level Pass Rate in 20 subjects

Blackburn College August 2022 Results