Adult & Higher Education Information Event
Thursday 15th June 2023
4:30PM - 8:00PM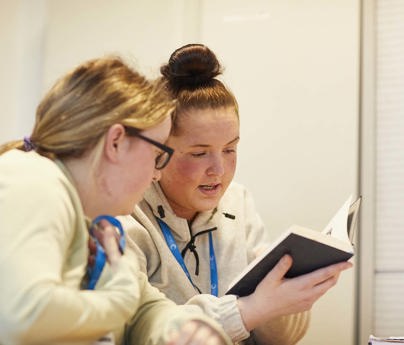 University Centre Blackburn College Information Event - 15th June 2023
Come along to find more out about your next step in education that will lead you into the career you're aiming for. 
Representatives from each course will be available to chat to you about what the courses involve and what careers they lead to - to make sure you find what's best suited for you. 
Can I make an application at the event? 
Absolutely! You can apply directly to us with the help of a member of staff. There's no need to apply via UCAS - we take direct applications (for free!) 
Support Services
We will also have a range of additional services available at the event including:
Academic Coaches 
Higher Level Apprenticeships
Professional Qualifications
Careers Advisors 
Student Finance Advisors 
Disability Services and Additional Learning Support
Where do I go and where do I park?
University Centre Blackburn College, BB2 1LH
FREE car parking is available on campus.
If you are parking in the Fielden Street (BB2 1LQ) multi-storey car park off campus, please note this car park closes at 8pm
Blackburn College protects the information it has about you and does not share this with third parties unless this is to enable them to process that data on our behalf for example for marketing communications or funding obligations. Such third parties will be bound by an obligation to process such information securely and in accordance with the General Data Protection Regulation.