At Blackburn College we pride ourselves in our inclusive philosophy. Your experience really matters to us which is why we endeavour to place students at the heart of all our services.
If you have clicked on to this page you may have a disability or additional support needs and be wishing to enquire as to what support is available.
Whilst you might not see yourself as 'disabled', long term medical condition, visual and hearing impairments, specific learning difficulties, Autism and Aspergers, ADHD, physical impairments and mental health conditions may impact on your ability to be successful in your studies and the ability to achieve your full potential.
As we aim to provide a personalised service, we welcome all enquiries no matter how small, so please do not hesitate to contact the Disability Advice Service, where a member of our team will be happy to discuss your enquiries in person.
At the application stage
We would recommend that you declare your disability or support requirements on your UCAS or the online form when you apply to university. Once you have had an offer of a place on the course, please contact us to discuss arrangements for support. Some arrangements take more time to organise; therefore, it is important you contact us as soon as possible.
Please note - without a declaration of your condition on your application, the Disability Advice Service will not be aware of your requirements and this will delay the implementation of any support plan until you get in touch with us. This includes postgraduate applicants who may have previously studied at our university as an undergraduate - any previous support is not automatically transferred to your post-graduate course.
Social care support
If you require personal care, you must arrange this yourself before you start your course. If you are a UK student, you may be able to arrange this through Social Services. Please ensure you allow adequate time for this to be arranged before your arrival, as the university cannot support you with personal care.
Meet the Disability Advice Service and Emotional Health and Wellbeing Service Team
Tracie Booth
Disability Advisor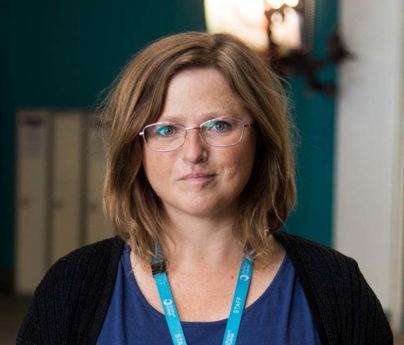 Kinga Jones
Disability Advisor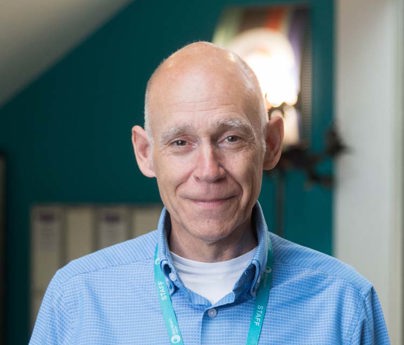 Ken Malpass
Emotional Health and Wellbeing Officer
Contact us for queries or book an appointment
We are open for appointments Monday to Friday 9.00am-4.00pm (other times by prior arrangement).
What are the benefits of disclosing a disability?
We understand that you may have concerns about disclosing a disability or an additional support need, however a disclosure helps us to be proactive and anticipatory in making reasonable adjustments for you.
When we see you we will explain our disclosure and confidentiality policy which conforms to the Data Protection Act.
Support we may be able to offer
Support and advice before you start
We can offer support during admission interviews, campus visits and enrolment to ensure that they are fully accessible to you. We are also able to offer personalised inductions to the campus facilities or services that you may wish to access, such as the library.
Impartial Advice to Identify Support Requirements
We can meet with you to discuss disability related issues and to identify support requirements. Any advice and guidance that we offer you will always be impartial.
With your consent, we will provide the tutors information on your specific requirements and identify what our responsibility is towards making any adjustments and what your responsibility is.
Referrals for dyslexia or specific learning difficulty assessments
If you have previously experienced difficulties in education with reading text effectively, getting your ideas down on paper for essays or assignments, writing, spelling, time management or memory difficulties, for example, come and speak to us about it. We may be able to recommend an assessment.
Click here to view a video about we can support students with a disability
Support with disabled student allowances application
You may be eligible for support under the Student Finance England Disabled Student Allowances scheme. We can help you with this or you can find more information on the GOVUK or The Student Room websites.
As this process takes a few months, you should contact us as early as possible.
Here are some videos you may also find helpful:
How we work with tutors and other departments in the college
We will liaise closely with the academic staff and other colleagues to look at adaptations to the campus and your environment and to promote inclusive teaching, learning and assessment.
Exam and assessment access arrangements
You may be eligible for adjustments in exams or assessments (such as extra time, alternative assessments or extensions to deadlines), we can discuss these with you and help you apply.
Emotional health and wellbeing
We have an Emotional Health and Wellbeing service situated within the University Centre, which is for the sole use of University Centre Blackburn College students.
The EHWB service can be accessed by University Centre Blackburn College students for many different reasons. Changes and pressures in our lifestyle can, at times, affect our wellbeing and emotional health and you may feel you need some support.
Our Emotional Health and Wellbeing service is available for one to one appointments in a safe and comfortable environment, where you can speak to our EHWB Officer. We can support you and, if necessary, signpost and refer you to other specialist services that may be able to help.
The EHWB service is run by a fully qualified BACP counsellor who you can contact via email ehwb@blackburn.ac.uk or you can telephone 01254 292269 alternatively; you can ask your tutor to make you an appointment.
Other support in university
There are other teams that we can refer you to if necessary, for example: counselling, finance advice or study skills support.