Key features and benefits
Study at our World Class Campus
Fantastic learning facilities
We work with over 3,000 employers to help you find a job
Rated "Good" by Ofsted in all areas - as of January 2022
Overview
Who is the course for?

It is now the law in England and Wales that anyone who authorises the sale of alcohol to the public must hold a personal Licence.

How will the course be delivered?

Through classroom based activities alongside a tutor and other delegates at a similar level.
What will I study?
Topics covered are

The roles, responsibilities and functions of licensing authorities within the framework of the licensing objectives
The application process for a personal licence
The role and legal responsibilities of the personal licence holder and the penalties relating to failure to comply with the law
The premises licence
The content and purpose of operating schedules
The role and duties of the designated premises supervisor
Unauthorised licensable activities
Rights of entry to licensed premises
Police powers with regards to suspension and closure of licensed premises
The specific prohibitions for sale of alcohol
The strengths of alcohol drinks and the effects of alcohol on the human body
The protection of children from harm
The responsible retail sale of alcohol

Assessment is made by multiple - choice examination at the end of the day.
Entry Requirements
It is essential that individuals have an adequate level of English to understand the information delivered by the tutor. All delegates are required, prior to the commencement of the course, to state that their English skills are at an appropriate level. If it becomes apparent that an individual does not understand the content, the individual will not be able to complete the course but will still be charged the full fee.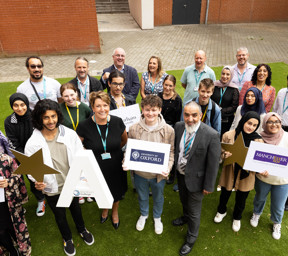 99.7% Overall BTEC Pass Rate

Blackburn College Results August 2021