Entry Requirements
An initial assessment of each candidate will need to be completed
Study Mode
Apprenticeship
---
Key features and Benefits
We work with over 3,000 employers to help you find a job
Rated "Good" by Ofsted in all areas - as of January 2022
---
Overview
IT Solutions Technicians develop, implement and maintain complete IT solutions, including their hardware infrastructure (such as servers and networks) and software (such as operating systems, middleware and applications).
They work as part of a multi-disciplinary team. Many such teams will be modern "DevOps" style teams, which carry out the full set of stages across the whole solution lifecycle: requirements gathering, solution development, testing, implementation and ongoing support.
In more traditional organisations the team is likely to be focused more at one or other end of this broad set of activities. Such teams may well be in transition to a modern "DevOps" style team.
What will I study?
Some of the modules you will study are:
Applies a professional methodology or framework in their work tasks
Executes appropriate due diligence, including formal testing or validation
Applies a range of technical IT skills, including: accessing remote systems; file manipulation; file editing, changing system or application settings; system administration; setting up and upgrading components (infrastructure or software)
Entry Requirements
Whilst any entry requirements will be a matter for individual employers, typically an apprentice might be expected to already have 5 GCSEs (9-4); other relevant qualifications or experience; or pass an aptitude test.
Apprentices without level 2 English and maths will need to achieve these prior to the end point assessment. For those with an education, health and care plan or a legacy statement the apprenticeships English and maths minimum requirement is Entry Level 3 and British Sign Language qualification are an alternative to English qualifications for whom this is their primary language.
How will I be assessed?
End Point Assessment (EPA)
Knowledge Test
Project and Interview
What can I do next?
You can go on to a career within the digital industry or go on to a Higher Level Apprenticeship.
Discover other courses in Digital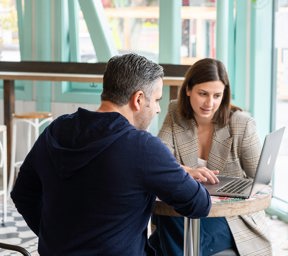 Top 10 in England for 16-18 year old Advanced Apprenticeships

Timely Success