Overview
Dates are available upon request, please contact 01254 292451 or email business@blackburn.ac.uk for further information.
This assessment is required for operatives who wish to expand their scope of work and become gas engineers. Successful completion of the assessment will allow an individual to become Gas Safe Registered, which is a requirement before working on gas.
A re-assessment of (CCN1) Domestic Gas Safety, which is required every five years, is also available at a reduced cost.
What will I study?
Training is available if required, prior to carrying out the Domestic Gas Safety Assessment (CCN1).
Entry requirements
For the initial assessment candidates must be experienced within the Mechanical Engineering Sector, working alongside a registered gas engineer and hold a relevant qualification. For re-assessment, candidates must already be accredited with (CNN1) Domestic Gas Safety.
How will I be assessed?
Candidates will complete a series of written and practical assessments.
What can I do next?
Candidates may consider looking to add appliances such as (CKR1) Cookers, (HTR1) Fires & Heaters etc. to expand their scope of work.
We offer a wide range of Gas courses. Contact the Gas team on 01254 292451/01254 292500 or email business@blackburn.ac.uk.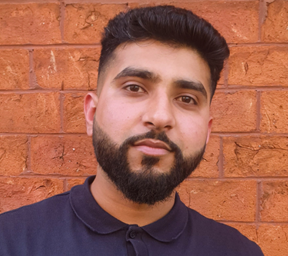 I found my time in Blackburn College life changing

Imran Ajaaib