Key features and benefits
Study at our World Class Campus
Fantastic learning facilities
We work with over 3,000 employers to help you find a job
Rated "Good" by Ofsted in all areas - as of January 2022
Overview
Dates are available upon request, please contact 01254 292451 or email business@blackburn.ac.uk for further information.
For those who are competent or those who require training and assessment using electronic flue gas analysers when working on gas appliances but are not qualified.
What will I study?
You will complete a one hour assessment or a half day training followed by assessment.
Entry requirements
The college operates a no refunds policy as detailed below. Cancellations and transfer requests are subject to the following conditions:
More than 4 weeks notice – no charge
4 weeks notice – 30% of the cost
2-3 weeks notice – 50% of the cost
1-2 weeks notice – 75% of the cost
Less than 1 weeks notice – 100% of the cost
All cancellations must be made in writing and are subject to a £10 administration charge. The full fee's policy is available on request.
How will I be assessed?
Assessment only or training and assessment.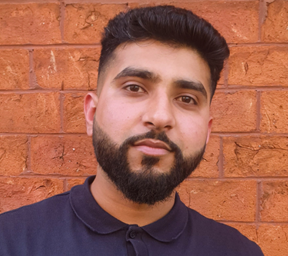 I found my time in Blackburn College life changing

Imran Ajaaib