Entry Requirements
3-5 GCSE's at Grade A-C or 9-4, including Mathematics, English and a Science, Technology or Engineering related subject, as well as A Levels at grade C or above in both a Mathematical based subject and a Science, Technology, Engineering or additional Mathematics related subject, or 90+ credits in an Engineering BTEC at level 3
Timetable
Check with tutor
---
Key features and Benefits
Study at our World Class Campus
Fantastic learning facilities
We work with over 3,000 employers to help you find a job
Rated "Good" by Ofsted in all areas - as of January 2022
---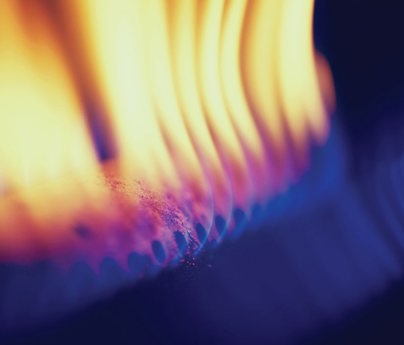 Overview
Gas engineering involves the safe installation, commission, decommission and the ongoing service and repair of gas appliances in either a domestic or non-domestic setting. Appliances can include, but are not limited to, a range of work categories such as central heating boilers, unvented hot water storage, ducted air heaters, cookers, space heaters, meters, alternative fuel, boosters, testing and purging for industrial pipework.  Roles in gas engineering will include explaining how installations and appliances work, providing energy efficiency advice and ensuring customer service excellence at all times. Gas engineering operates strictly within the requirements of health and safety legislation.
Roles in gas engineering are physical in nature, and may involve lifting and moving of equipment, working at heights and working in confined spaces. All gas engineers must be registered on the Gas Safe® Register for each appliance in which they are competent to undertake work on.
What will I study?
1. Current Health, Safety and Environmental legislation and regulations applicable to work in the gas industry.

2. Safe gas and electrical installation, commissioning, decommissioning and/or ongoing service and repair procedures of gas installations and appliances needed to establish the safe operation of the equipment and installation in accordance with industry standards.

3. Gas and electrical theories and procedures involved in the practical installation, commissioning, decommissioning and/or ongoing service and repair of gas installations, appliances and associated equipment.

4. Relevant electrical/mechanical principles and how they are applied in work processes and procedures.

5.Up to date energy efficiency advice and guidance to be given to the customer.

6.Product knowledge to be able to discuss and advise the customer.

7.Current regulatory compliance, current Gas Safety (Installation and Use) Regulations and the current Electricity at Work Regulations.

8.Company rules, policies and procedures as defined by the employer.
Entry Requirements
3-5 GCSE's at Grade A-C or 9-4, including Mathematics, English and a Science, Technology or Engineering related subject, as well as A Levels at grade C or above in both a Mathematical based subject and a Science, Technology, Engineering or additional Mathematics related subject, or 90+ credits in an Engineering BTEC at level 3.
How will I be assessed?
End Point Assessment and Portfolio assessment.
Registration with Gas Safe® Register for four appliances; In achieving a pass or a distinction in this apprenticeship, the successful apprentice will be eligible to apply for membership with the Institution of Gas Engineers & Managers (IGEM) professional registration as an Engineering Technician (EngTech).
Discover other Gas courses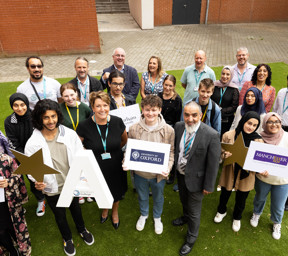 99.7% Overall BTEC Pass Rate

Blackburn College August 2021 Results