Motor Vehicle Spotlight Event
Thursday 8th June 2023
5:00PM - 6:00PM
Experience Motor Vehicle at Blackburn College with our Spotlight event.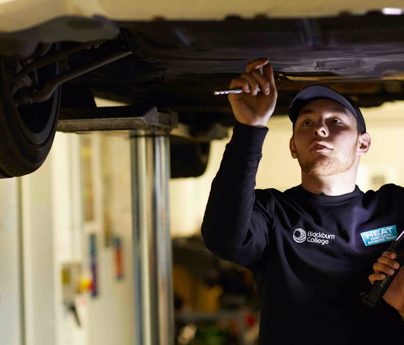 Register your interest for our Motor Vehicle Event!
We'd love to see you at the event and you'll involved with a carousel of Motor Vehicle themed activities:
A workshop based 'have a go' session
A 'hands on' classroom activity
A tour of our Motor Vehicle building including a look around our brand new HEAT (Hybrid Electric Automotive Training) workshop
You'll also be able to meet your tutor for further chat about Blackburn College and receive a goody pack to get you started on your programme.
***Please note this is a high in demand session and we can only allocate to the first 60 sign ups. Please make sure to book and confirm your place so you don't miss out.***
Register now via the sign up form below.