Entry Requirements
You will need 4 GCSEs at grade 5 or above with at least a grade 4 in GCSE Maths and English Language
Duration
2 academic years
---
Key features and Benefits
New Blackburn Sixth Form
High Achievers Programme
100% A-Level Business pass rate
---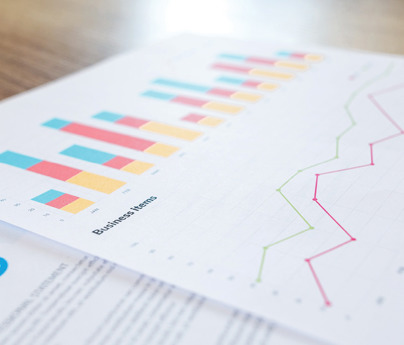 Overview
A level Business is a dynamic subject. You will learn about the diverse nature of business enterprise and the interdependence of the various parts of the business world.
You will explore business success and business failure, investigate local national and global business markets, and understand how businesses need to adapt and respond strategically to the changing environment in which they operate. The constant evolutionary process makes business a fascinating subject.
Through studying business, you will become skilled in making decisions, solving problems, applying numerical skills and understand the business environment.
What will I study?
In the first year (Theme 1 and Theme 2) you will learn about how businesses work. You will investigate entrepreneurs and business start-ups before being introduced to marketing and people functions. You will also explore how business finance and operations work and understand the impact of external influences.

What a business is
The role of managers and leaders
The decision making process and how it contributes to improvements in marketing performance
Operational performance
Financial performance
Human resource performance

The second year (Theme 3 and Theme 4) moves from functions to strategy. You will explore influences on business strategy and decision-making and understand how businesses mitigate risk and uncertainty. You will also explore global business and the opportunities and issues facing businesses in today's global world. 

Analysing the strategic position of a business
How to choose a strategic direction
Strategic methods
Managing strategic change
Entry Requirements
You will need 4 GCSEs at grade 5 or above with at least a grade 4 in GCSE Maths and English Language.
How will I be assessed?
A-Level students will be assessed by exams throughout the two years.
What can I do next?
Business Studies is an ideal subject for preparation to progress onto a wide range of university courses and apprenticeships, especially in areas such as business, economics, management, retailing, enterprise, finance, accountancy and administration. It is a very useful starting point for careers in the business world as you will have a firm grounding of the day to day running of a business.
Discover other courses in Business
Career Options
Business Adviser
As a business adviser you would give advice and support to help new businesses to start up and established businesses to grow. You might advise on a range of issues including finance and marketing. If you want to use your experience to help businesses, this job could be perfect for you.
You will need excellent spoken and written communication skills. A positive, problem solving attitude will also help you be successful in this job.
To work as business adviser you need experience and a good track record in business management. Most business advisers have run their own business, or worked in management, finance or human resources.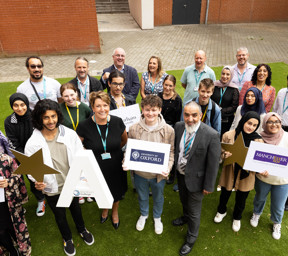 100% Pass Rate in 20 subjects

Blackburn College August 2022 Results