Entry Requirements
3 GCSEs at Grade E/2 in Maths and English Language or completion of an Entry Level course
Timetable
Check with tutor
Fees & funding
Fermentum maecenas lacinia pellentesque metus lobortis cras sem nec augue nunc parturient tortor donec lobortis a vitae sit vehicula ligula lacus nec sodales mauris blandit egestas mattis id dictum bootay mollis morbi sapien justo.
Libero suscipit nec posuere donec amet ipsum nec lobortis habitasse.
Sixth Form
---
Key features and Benefits
Master your craft in our dedicated Construction Centre, featuring fully equipped workshop facilities
Benefit from long standing partnerships with some of the industry's biggest names including Howdens, Jewson and Seddon
Learn from tutors who have a wealth of industry and experience
Take part in exciting work placements within the Construction industry
---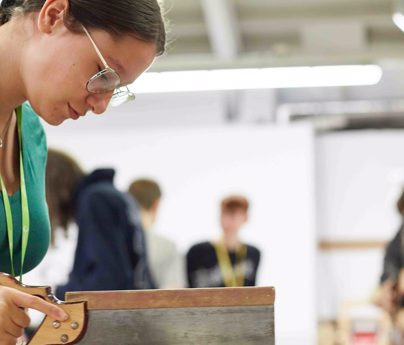 Overview
The Level 1 Diploma in Carpentry and Joinery is designed to develop practical skills and a self paced study of the underpinning knowledge.
What will I study?
In the first term you will acquire basic carpentry and joinery skills. As the programme progresses, each individual will build upon these skills, in preparation for the continuous assessment. At the same time students will acquire Level 1 units. The programme will prepare people for employment as a skilled craft person. A large part of the programme is project based allowing students to acquire practical skills and job-related knowledge. Key skills will play an important part within the course to develop the student's own ability to learn.
Entry Requirements
3 GCSEs at Grade E/2 in Maths and English Language or completion of an Entry Level course.
How will I be assessed?
City & Guilds/CSkills awards credits are continually assessed throughout the programme and a portfolio of evidence is assembled throughout the course. An online multi-choice exam will assess the knowledge content of the course. Practical skills will be assessed on a continual bases with a final test piece set by CAA.
What can I do next?
The Level 2 Diploma in Carpentry & Joinery is the logical choice, but you may wish to choose employment first before progressing onto Level 2.
Discover other courses in Construction
Career Options
Carpenter Or Joiner
Carpenters and joiners make and install wooden fixtures and fittings. They can work in many areas, for instance on construction sites, fitting out shops and bars, and building sets for film and TV.
If you enjoy working with wood and want to put your practical skills to good use, this could be an ideal career for you.
You'll need an eye for detail, good maths skills for working out measurements and the ability to follow technical plans.
Employers usually want people with some construction experience and relevant qualifications. You could start as a joiner's mate or labourer to get some site experience then take further training to qualify. Another common way into this career is through an Apprenticeship scheme.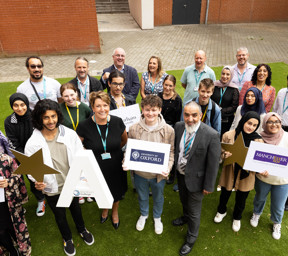 99.7% Overall BTEC Pass Rate