Entry Requirements
You will need 4 GCSEs at Grade 5 or above - and a Grade 5 in GCSE English Language and GCSE English Literature
Duration
2 academic years
---
Key features and Benefits
New Blackburn Sixth Form
100% A-Level pass rate in 20 subjects
Increase in A-Level high grades A*, A, B
You may wish to study English Language and Psychology alongside this A-Level
---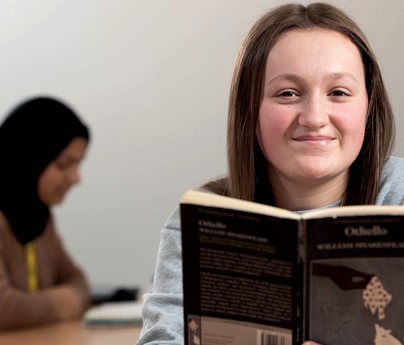 Overview
On this course you will be introduced to a wide range of texts both old and new. If you enjoy reading, discussing and writing about fiction then this is the subject for you.
Offering a clear progression from GCSE, this course allows you to build on the skills and knowledge of literary techniques you have already gained and helps you prepare for your next steps.
What will I study?
In the first year you will study the following texts:
Othello - William Shakespeare
Tess of the d'Urbervilles - Thomas Hardy
Death of a Salesman - Arthur Miller
-
In the second year you will study the following texts:
The Handmaid's Tale - Margaret Atwood
The Kite Runner - Khaled Hosseini 
Songs of Innocence and Experience - William Blake
Entry Requirements
You will need 4 GCSEs at Grade 5 or above. Please note that you will need a Grade 5 in GCSE English Language and GCSE English Literature.
How will I be assessed?
You will be assessed by written examinations and coursework.
What can I do next?
Many students studying English Language choose to advance on to a related Higher Education course including English Literature, Creative Writing, Journalism and many more. A degree in English Literature opens up a wide range of career opportunities.
Career Options
Author
Digital Copywriter
Editorial Assistant
Magazine Journalist
Newspaper Journalist
English Teacher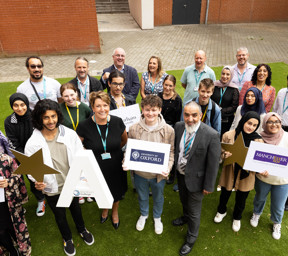 100% A-Level pass rate in 20 subjects

August 2022