Entry Requirements
GCSE Grade 4/C or pass Blackburn College's assessments in Maths and English at Level 2
Study Mode
Apprenticeship
---
Key features and Benefits
New Blackburn Sixth Form
New Blackburn Sixth Form
100% A-Level Accounting pass rate
80% A*- C grades
---
Overview
An Assistant Accountant provides support to internal and external customers and will work predominately either as an assistant accountant within practice or alternatively within the finance function of an organisation. Part of their role will involve assisting in the day to day financial activities such as data entry to month end management accounts and/or year-end financial statements. In addition the Assistant Accountant may find themselves involved in regulatory financial requirements such as the completion of VAT returns or assisting in the preparation of tax computations.
What will I study?
Business Awareness
IT Systems and Processes
Ethical Standards
Financial Accounting and Reporting
Management Accounting
Entry Requirements
Candidates will need to either have GCSE Grade 4/C or pass Blackburn College's assessments in Maths and English at Level 2.
How will I be assessed?
Successful completion will be determined by an end point assessment by an external awarding body.
What can I do next?
As well as ensuring full competency as an Assistant Accountant, this standard provides the foundation for progression into a number of career paths in the Accounting sector including Audit Trainee, Corporate Recovery Analyst, Credit Controller or Tax Accountant.
Discover other courses in Accounting
Career Options
Management Accountant
Management accountants are responsible for managing a company's finances. They look after a company's accounts. They also find ways of improving profitability and growth. So if you are interested in finance and business, this could be just what you're looking for.
To do this job you will need to have good maths and computer skills. You'll need accuracy and attention to detail. You'll also need good communication skills.
To start working you will have to finish training with one of the professional bodies. Most management accountants choose to do this with the Chartered Institute of Management Accountants.
Public Finance Accountant
If you have maths and computer skills, and you like analysing and solving problems, this job could be ideal for you.
As an accountant working in the public sector, you would play an important part in making sure that public money is spent properly in organisations like government departments, local authorities, housing associations, charities, the NHS or universities.
In this job you would need to work logically and methodically. You would need to know about business and public policy. You would also need to be a good communicator.
Accounts Clerk - Bookkeeper
Accounts clerks, also known as finance clerks or bookkeepers, work in all types of businesses and organisations, keeping financial records up to date and helping to prepare accounts.
If you're an organised person with a head for figures and have good computer skills, this could be a job that you would really enjoy.
Financial Adviser
Financial advisers help their clients choose the financial products and services that best meet their current and future needs. As a financial adviser, you could advise your clients on the right investments, savings, pensions, mortgages or insurance products.
To succeed in this role, you need to be able to explain complex information clearly and simply. If you are interested in finance and you want to help people to get the best out of their money, this could be an ideal job for you.
You can become a financial adviser by taking a qualification in financial planning that is approved by the Financial Conduct Authority (FCA). You will usually take this qualification through your employer. It will help if you have GCSEs in English and maths, and some relevant work experience in customer service, sales or finance.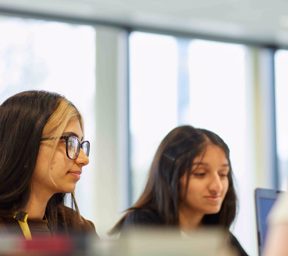 Top 10 in England for 16-18 year old Advanced Apprenticeship success

Timely success