Entry Requirements
Odio ut enim blandit volutpat maecenas
Study Mode
Full time
Parrt time
Duration
Full time
4 years
Part time 5 years
Timetable
Orci a scelerisque purus semper eget duis at tellus at. 
Fees & funding
Fermentum maecenas lacinia pellentesque metus lobortis cras sem nec augue nunc parturient tortor donec lobortis a vitae sit vehicula ligula lacus nec sodales mauris blandit egestas mattis id dictum bootay mollis morbi sapien justo.
Libero suscipit nec posuere donec amet ipsum nec lobortis habitasse.
Home Page
---
Key features and Benefits
New Blackburn Sixth Form
New Blackburn Sixth Form
100% A-Level Accounting pass rate
80% A*- C grades
---
Cras ornare arcu dui vivamus arcu felis. Placerat orci nulla pellentesque dignissim enim. Commodo sed egestas egestas fringilla phasellus faucibus scelerisque. Viverra maecenas accumsan lacus vel. Et odio pellentesque diam volutpat commodo sed egestas egestas fringilla.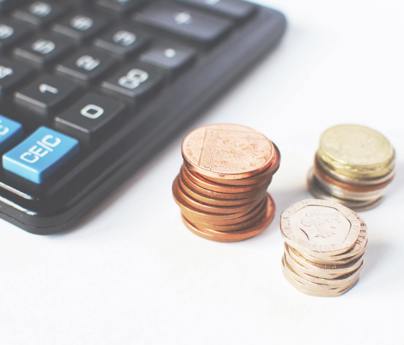 Ipsum dolor sit amet consectetur adipiscing elit duis tristique.
Overview
A qualification in accounting will always be helpful – whether it's used professionally or personally. This course helps students to understand the responsibilities of the accountant and the impacts of their recommendations on the business and the wider environment.
Students will build knowledge and understanding of key concepts, principles and techniques that they can apply to real-life scenarios, developing the ability to solve problems logically, analyse data methodically, make reasoned choices and communicate effectively.
A-level Accounting allows students to develop quantitative data analysis and interpretation skills, whilst the inclusion of ethics and an emphasis on management accounting will give students the confidence to communicate information to non-accountants and future clients. 
AQA have worked with ICAEW and CIMA, as well as teachers and universities during the development of the new subject criteria, to bring you improved and refined content in the latest specifications.
What will I study?
An introduction to the role of the accountant in business
Types of business organisation
The double entry model
Verification of accounting records
Accounting concepts used in the preparation of accounting records
Preparation of financial statements of sole traders
Limited company accounts
Analysis and evaluation of financial information
Budgeting
Marginal costing
Standard costing and variance analysis
Absorption and activity based costing
Capital investment appraisal
Accounting for organisations with incomplete records
Partnership accounts
Accounting for limited companies
Interpretation, analysis and communication of accounting information
The impact of ethical considerations
Entry Requirements
To study A-Level Accounting you will need 5 x C/4  grades at GCSE, one of which needs to be  GCSE English Language.  Please note that for A-Level Accounting you will need a grade B /5 in Maths.
How will I be assessed?
At the end of your programme you will be assessed by two written examinations. There is no coursework in this programme that counts towards your overall grade. 
What can I do next?
Students choose various pathways after completing the A Level; many continue with their studies at university, whilst others gain employment or high level apprenticeships in accounting firms.  Example of destinations :  Deloitte, Accenture, Bank of New York Mellon, Lancaster University, University of Manchester.
Discover other courses in Accounting
Career Options
Management Accountant
Management accountants are responsible for managing a company's finances. They look after a company's accounts. They also find ways of improving profitability and growth. So if you are interested in finance and business, this could be just what you're looking for.
To do this job you will need to have good maths and computer skills. You'll need accuracy and attention to detail. You'll also need good communication skills.
To start working you will have to finish training with one of the professional bodies. Most management accountants choose to do this with the Chartered Institute of Management Accountants.
Elementum facilisis leo vel fringilla est ullamcorper eget nulla facilisi. Neque egestas congue quisque egestas diam in arcu.

Malesuada Fames
Read more student stories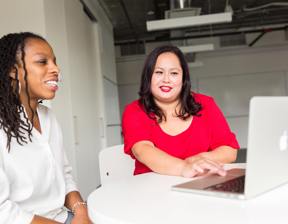 Meet a tutor
Jane JJ
Feugiat scelerisque varius morbi enim nunc. Neque laoreet suspendisse interdum consectetur libero id faucibus nisl tincidunt.
Vestibulum morbi blandit cursus risus at ultrices. Et tortor consequat id porta nibh. Mi in nulla posuere sollicitudin aliquam ultrices sagittis. Ac turpis egestas integer eget. Turpis tincidunt id aliquet risus feugiat in. Imperdiet nulla malesuada pellentesque elit. Viverra mauris in aliquam sem fringilla. Orci eu lobortis elementum nibh tellus molestie nunc non. Risus ultricies tristique nulla aliquet enim tortor at. Venenatis urna cursus eget nunc scelerisque viverra mauris. Est ultricies integer quis auctor. Gravida cum sociis natoque penatibus et. Sit amet venenatis urna cursus eget nunc scelerisque viverra mauris.