Entry Requirements
5 or more grade 4's at GCSE including English and/or Maths
Duration
2 academic years
---
Key features and Benefits
Take part in a residential trip to London and take part in a British Airways cabin crew training day at Heathrow Airport
Guest speakers from all aspects of the travel industry
Benefit from our on campus mock aircraft cabin
Take part in work placement opportunities within the industry
---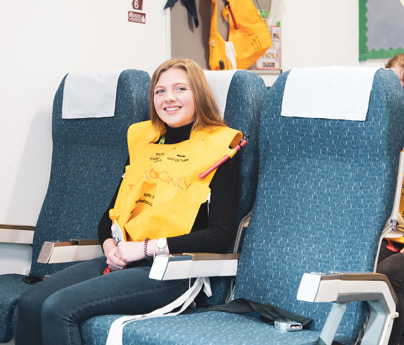 Overview
Travel and Tourism is a dynamic industry that provides employment for one in eleven people throughout the UK. The sector is continuously developing and exciting new career paths alongside existing ones are providing interesting and different career opportunities.
This course will develop your knowledge and build on existing skills and experiences to explore the Travel and Tourism Industry. An insight will be given into the different areas and components that are at the core of the sector, and a focus on new emerging markets and developments will be explored.
During this programme there will be guest speakers from different sectors to compliment your studies and an entrepreneurs session will take place where you will be introduced to young people that have started their own businesses in Travel and Tourism.
You will benefit from investigating Responsible Tourism and how this can contribute to minimising the environmental footprint, whilst also having the opportunity to visit and take part in a voluntary project, providing you with a greater understanding of the fastest growing sector within the industry.
There will be a visit to a travel and tourism exhibition where there are displays from leading Tour Operators in the UK with plenty of opportunities for questions, whilst also being able to participate in interactive and visual tours of Global Destinations.
Guest speakers and trips will enhance you experience whilst on the course and the experiences and skills gained will provide you with the knowledge to progress further within Travel and Tourism.
Facilities/Where will I Study?
You will complete your studies at Blackburn College. We have a mock cabin to help you practice role plays and demonstrations. There is a library that can provide access to group rooms or computers and books to help you complete your assignments.
You will also complete an element of the study programme at work placement provider within the sector to help you gain valuable experience to enhance your dreams of your chosen career.
What will I study?
During the foundation diploma there will be a total of 6 units. These units will allow you to study a wide range of topics to introduce you to the travel and tourism sector. Topics will include:
The world of Travel and Tourism
Sustainable Tourism
Managing the customer experience
Travel and Tourism Enterprises
Entry Requirements
You will need 5 or more grade 4's at GCSE including English and/or Maths.
How will I be assessed?
One unit is externally assessed through an exam and another is externally assessed through a synoptic assignment. The remaining units are internally assessed through assignments. There will be a range of assignment methods to suit everyone's needs, for example practical role plays, written reports, and presentations. For each unit there will be grades of pass, merit, and distinction.
What can I do next?
This qualification can lead to a professional role with the travel and tourism industry.
Career Options
Air Cabin Crew
An air cabin crew team help to make sure that airline passengers have a comfortable, safe and pleasant flight. As an air cabin crew member, you need to be flexible to people's individual needs and cultures, and have a polite but firm approach with customers.
You will need excellent communication and organisational skills for this role. Being able to work well in a team is also really important. If you like meeting different people every day, and you enjoy travelling, this job could be ideal for you.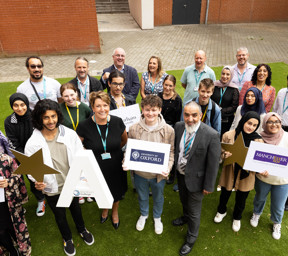 99.7% BTEC pass rate

August 2021