Entry Requirements
3 GCSEs at Grade E/2 in Maths and English Language or completion of an Entry Level course
Duration
2 academic years
Timetable
Check with tutor
---
Key features and Benefits
Master your craft in our dedicated Construction Centre, featuring fully equipped workshop facilities
Benefit from long standing partnerships with some of the industry's biggest names including Howdens, Jewson and Seddon.
Learn from tutors who have a wealth of industry and experience
Take part in exciting work placements within the Construction industry.
---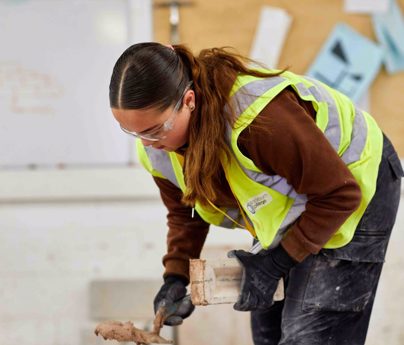 Overview
This Level 1 Diploma in Brickwork is designed to develop the skills and knowledge of people, enabling them to work in the industry in their chosen craft. It has been specifically developed for delivery in a training environment using simulated conditions, and the test are based on the learner demonstrating what they can do as an individual through the completion of all the requirement of the qualification.
What will I study?
The qualification comprises of:

General core units
Occupational specific units
Practical assignment
Online testing of knowledge
Entry Requirements
3 GCSEs at Grade E/2 in Maths and English Language or completion of an Entry Level course.
How will I be assessed?
These will consist of individual unit multi-choice tests and a summative end exam which will be multi-choice. Practical skills will be assessed on a continual bases with a final test piece set by CAA.
What can I do next?
The Level 2 Diploma in Brickwork is the logical choice, but you may wish to choose employment first before progressing onto Level 2.
Discover other courses in Construction
Career Options
Bricklayer
Bricklayers build and repair walls, chimney stacks, tunnel linings and decorative stonework. They might also refurbish brickwork and masonry on restoration projects. If you enjoy doing practical things and you are interested in construction, this could be the perfect job for you.
To become a bricklayer, you will need to be able to read plans. You'll also need to be able to work in a well organised way.
You may not need formal qualifications to become a bricklayer, but employers usually want people who have some on-site experience. Some building companies may want you to have GCSEs in subjects like maths and English.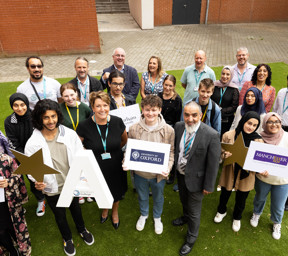 99.7% Overall BTEC Pass Rate.

Blackburn College August 2021 Results