Key features and benefits
Study at our World Class Campus
Fantastic learning facilities
We work with over 3,000 employers to help you find a job
Rated "Good" by Ofsted in all areas - as of January 2022
Overview
This is a 30 Week Course that includes advanced photography techniques and tips for producing images with impact. It has been designed to unleash creativity, using various forms of photography and post processing techniques, encompassing various generals. 
The course is a stimulating combination of presentations, demonstrations and discussions and practical sessions
What will I study?
Topics to include, but not limited too: 
Workflow and postproduction in Lightroom
Photoshop, Post Production and Key techniques for image manipulation.
Overview of Macro photography including image stacking.
Advanced studio photography, both Still Life and Portrait.
Presenting photographs for maximum impact & portfolio building.
Competition Entry
Editorial and Advertising Photography.
Delivered in a relaxed and friendly environment this course provides the key skills that are necessary in order to work confidently with an emphasis on technical understanding, allowing for creativity.
Entry Requirements
This course is for anyone who is looking for new directions for their photography and who is looking to enhance their technical and creative skills, in order to expand their photographic portfolio.  It assumes working knowledge of a compact or SLR camera, and basic familiarity with image processing software such as Photoshop or Lightroom. Anyone who is interested in developing Photography to an advanced level.  Not suitable for total beginners.
How will I be assessed?
This workshop will be practical based and all participants will get ample opportunity to create their own unique images throughout the course enabling them to expand their photographic portfolio.  Development and production of a portfolio of images, for various uses e.g. competition, employment etc.
What can I do next?
We have offer a wide range of photography courses, click here for further information.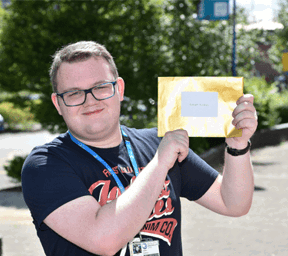 I'd definitely recommend studying at the University Centre at Blackburn College

Callum Duxbury