Entry Requirements
You will need 4 GCSEs at Grade 5 or above - and a Grade 5 in GCSE English Language and GCSE English Literature
Duration
2 academic years
---
Key features and Benefits
New Blackburn Sixth Form
100% A-Level pass rate in 20 subjects
Increase in A-Level high grades A*, A, B
You may wish to study Law and Psychology alongside this A-Level
---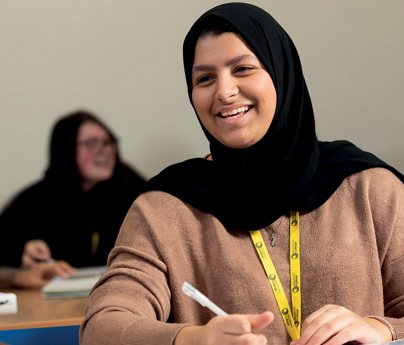 Overview
Welcome to the world of linguistics! The English Language A-Level at Blackburn College is exciting, and diverse.
You will develop analytical, evaluative, and critical skills, which can be transferred on to other courses, such as Sciences, Business, Maths, and Humanities. Rather than studying novels, plays, and poems, we will be studying short extracts, many of which are found in our everyday lives.
What will I study?
We will explore a range of modules, such as Child Language acquisition; where we study how children learn language, and Language Change where we discover how English has evolved through history and through cultural developments such as social media, music, and urban street slang. We will also delve into the stereotypes society holds of gender roles, and how language choice is affected as a result.
Alongside the latter, we will analyse how power, status and ideology influences language choice, and behaviour through the lens of prominent theorists. A Level English language also enables you to write your own creative piece and investigate a language area of your choice, hence allowing you to display your creative flair!
Entry Requirements
You will need 4 GCSEs at Grade 5 or above. Please note that you will need a Grade 5 in GCSE English Language and Grade 4 in GCSE English Literature.
How will I be assessed?
You will be assessed by written examinations and coursework.
What can I do next?
Many students studying English Language choose to go on to a related Higher Education course including English, Linguistics, Journalism and many more. A degree in English Language opens up a wide range of career opportunities.
Career Options
Digital Copywriter
Editorial Assistant
English as a Foreign Language Teacher
Lexicographer
Magazine Journalist
Newspaper Journalist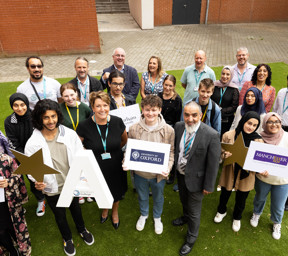 100% A-Level pass rate in 20 subjects

August 2022