Entry Requirements
Successfully completed a Level 1 Motor Vehicle qualification or have 4 GCSEs including Maths and English Language at Grade 4 or higher
---
Key features and Benefits
Gain experience and work on real customers' cars in our Regional Automotive Technology Hub, a working garage environment with MOT testing facility
Learn directly from experienced tutors who have a wealth of industry knowledge and experience
Learn the latest industry technologies by working on both hybrid and electric cars
Take part in work placements with some of the biggest names such as Bowker BMW, Simpsons Skoda and Chorley Nissan to put your knowledge into practice
---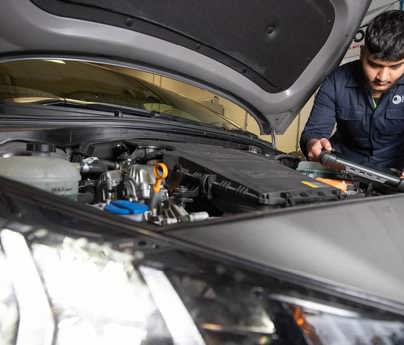 Overview
Maintenance and Repair Specialist (IMI) Level 2 will provide you with the essential knowledge needed to someday be a successful mechanic working within a motor vehicle garage, dealership or within bespoke vehicle production.
You will study in our world-class £5.5m Regional Automotive Technology Hub (RATH), which was developed collaboratively with leading car manufacturers. Look forward to state-of-the-art workshops that look and feel just like industry. 
The Regional Automotive Technology Hub (RATH) is also a commercial garage and dealership, offering MOT testing and the opportunity to work on real customers' cars.
Within our world-class facilities, you will get to work on everything from Formula One parts to electric and hybrid vehicles, enabling you to develop a set of skills that are future proof.
We work with a broad range of high-profile partners, including Chorley Nissan, Simpsons Skoda and Bowker BMW to provide you with a number of exciting opportunities. These range from work placements to career-boosting workshops. The skills you gain during an industry work placement will make you an attractive candidate to any future employer.
We've also taken our students on some really exciting trips in the past, including Manchester Museum of Science and Industry, National Transport Museum, Prestige Karting, Autosport International at Birmingham NEC and Track Day at Three Sisters Race Course.
What will I study?
This programme will provide you with the knowledge and skills required to be successful in today's motor vehicle industry. Here is just a small snapshot of the types of things you will learn:
Carrying out routine vehicle maintenance.
Diagnosing and replacing engine units and components, electrical auxiliary units and components and chassis units and components.
Maintenance and Repair Specialist (IMI) Level 2 is delivered through a combination of classroom and workshop activities, taught by passionate tutors who are experts within their field.
Entry Requirements
You will need to have either successfully completed a Level 1 Motor Vehicle qualification or have 4 GCSEs including Maths and English Language at Grade 4 or higher. 
How will I be assessed?
You will be assessed through a combination of workshop (practical), online and written assessments.
What can I do next?
After successful completion of this course, you will be able to progress onto a relevant Level 3 course or into industry or an Apprenticeship:
Discover other courses in Motor Vehicle
Career Options
Motor Vehicle Breakdown Engineer
Motor vehicle breakdown engineers, also known as roadside recovery or assistance technicians, help people whose vehicles have broken down or failed to start. If you are interested in how vehicles work and like fixing things, this job could be ideal for you.
To do this job well, you would need a keen interest in motor mechanics, good people skills and the ability to explain technical issues in a clear way.
To become a breakdown engineer, you would normally need experience and qualifications in motor vehicle maintenance and repair. A driving licence is also essential.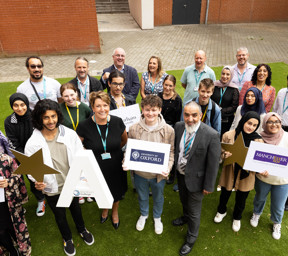 99.7% overall BTEC pass rate

Blackburn College 2021 August results