Entry Requirements
Level 2 Autocare Apprenticeship
---
Key features and Benefits
Study at our modern campus
Fantastic learning facilities
We work with over 3,000 employers to help you find a job
Rated "Good" by Ofsted in all areas - as of January 2022
---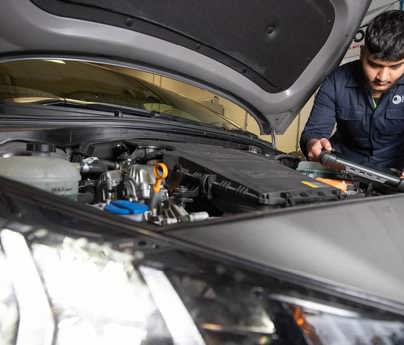 Overview
A motor vehicle service and maintenance technician services and repairs light vehicles such as cars and vans and works either in dealerships which focus on a particular manufacturer, or in an independent garage which deals with many different makes of vehicles.
In a large dealership the Technician will typically report to the Workshop Controller, who in turn reports to the Aftersales Manager and liaises with the Service Reception. In smaller garages the Technician will report directly to the owner or Garage Manager.
What will I study?
Motor vehicle service and maintenance technicians have the following knowledge and understanding:
How vehicle service and repair is impacted by legislative, regulatory and ethical requirements, including health and safety law and environmental procedures;
The structure of the industry and how the business works from an operational perspective, business targets, the systems and processes that make up the efficient running of a business;
How to develop positive working relationships and communicate effectively and how to carry out self-evaluation and improve own performance;
Motor vehicle service and maintenance technicians require the following skills, and will be able to:
Contribute to the maintenance of a safe and efficient workshop.
Demonstrate due regard for own safety and that of others in the workshop and minimise risk of injury and vehicle damage.
Carry out fundamental tasks associated with removal and replacement procedures on a vehicle;
Motor vehicle service and maintenance technicians demonstrate the following behaviours:
Take responsibility when required and be honest and accountable when things don't go as planned
Operate as an effective team member
Behave in accordance with the values of the company and treat colleagues and customers with respect and courtesy.
Entry Requirements
Whilst any entry requirements will be a matter for individual employers, typically an apprentice might be expected to already have the following qualities: an interest in the way vehicles operate; able to demonstrate general analytical and mechanical skills, a capacity for mechanical reasoning and the potential to research, analyse and solve problems; well organised, methodical and good attention to detail; good spatial awareness; able to work in a team and to communicate well both orally and in writing; cares about delivering excellent service – both internally and externally to colleagues and customers.
How will I be assessed?
Assessment is via an End Point Assessment
EPA consists of 3 distinct methods:
Online Knowledge Test
Skills Test
Professional Discussion
Discover other courses in Motor Vehicle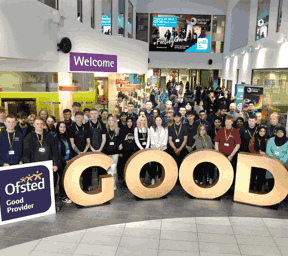 Rated "Good" by Ofsted

January 2022