Key features and benefits
Study at our World Class Campus
Fantastic learning facilities
We work with over 3,000 employers to help you find a job
Rated "Good" by Ofsted in all areas - as of January 2022
As the largest awarding body for leadership and management qualifications in the UK, the Institute of Leadership and Management is committed to developing managers at all levels. This qualification has been re-designed in a unit-based format, for the UK and European credit frameworks.
Overview
As the largest awarding body for leadership and management qualifications in the UK, the Institute of Leadership and Management is committed to developing managers at all levels. This qualification has been re-designed in a unit-based format, for the UK and European credit frameworks. 

Why come to Blackburn College?

Teacher trained and sector specific qualified tutors
Purpose built facilities
Small class sizes
Renowned for providing an excellent student experience with an emphasis on pastoral care throughout
Bespoke hand-outs to enhance learning
Excellent library facilities

Benefits of undertaking an ILM Qualification:

Customised qualifications adapted to your/your business needs 
Strong focus on application of knowledge in the workplace. 
Specialist online learning resources
Filling in skills gaps across your organisation (or to enable you to apply for roles)
Free studying membership with the Institute  

This course gives practising or potential first line managers (team leaders or supervisors) the foundation for their formal development in their roles. You'll develop an understanding of the factors that influence how people behave at work and investigate a range of leadership styles to motivate individuals and monitor performance.  You'll have the opportunity to look at the importance of planning and delegation and, in the later stages of the course; you'll develop your knowledge and understanding of how effective communication at work can increase staff motivation and productivity.

The qualification develops management skills and assists participants in gaining the knowledge and skill required by team leaders and supervisors, as well as providing a route to career development. The modules offer opportunities for class discussion and interaction with other course members. All assessment methodologies are work-related and designed to provide individual development and direct organisational benefits.
What will I study?
The course is split into 3 distinct set of programmes:  AWARD (Min 4 Credits), CERTIFICATE (Min 13 Credits) or DIPLOMA (Min 37 Credits) but students can also choose to study the course options separately, details below:

Programme A

Developing Yourself and Others

This unit requires you to analyse your own and one other member of your team's development needs and learning styles. You'll review your Job Description and Person Specification together with your own skills and experiences. You'll prepare a personal statement and CV demonstrating your suitability for the role.

Solving Problems & Making Decisions

In this unit you'll learn how to how to describe a problem, its nature, scope and impact, gather and interpret information to solve a problem, know how to evaluate options to make a decision and understand how to plan monitor and review the implementation and communication of decisions.

Understanding Stress Management in the Workplace

The unit aims to develop your knowledge and understanding of managing stress as required by a practising or potential first line manager.  You'll understand how to manage own stress and minimise stress in others, know how to support individuals in the team and consider causes and impacts of stress at work, symptoms of stress in self and in others, implications of stress for workplace and non-work activities/relationships, implications and effects of stress for individuals and organisations, management responsibilities in relation to work-related stress, simple practical stress management techniques and sources of available support for stress sufferers.

Programme B

Understand how to establish an Effective Team

The course will provide you with a clear understanding of exactly what "effective working relationships" are - and how to cultivate them within your team, you'll consider the key components of an effective team and the symptoms of a dysfunctional one together with the stages involved in team development and management.

Understanding Performance Management

You'll understand the value of assessing performance to meet organisational and individual needs and know how to manage performance of individuals in the team.  Thereafter understand the value of feedback in the workplace and know how to manage performance and underperformance.

Understanding the Induction of New Staff in the Workplace

By the end of this course you should be able to explain the importance of effective induction, describe the phases of induction in your organisation, describe any legal aspects that should be included in an induction for workplace you are using for this assignment, explain methods that you could use to record the progress of an individual during induction in your workplace and explain how you could evaluate an induction process in your workplace.

Programme C

Understanding Innovation & Change in an Organisation

Consider the benefits of change and the consequences of not changing, the role of change in the survival and prosperity of organisations, concepts of creativity and innovation and their significance for organisational success and change management, the role of communication in successful implementation of change, barriers to change and innovation, change fatigue and its adverse effects, ways to organise and co-ordinate resources and activities to achieve planned change, differentiate between fixed and variable costs and direct and  indirect aspects of change – human and financial effects upon other people, departments and organisations

Understand How to lead Effective Meetings

By undertaking this unit you will develop your skills and learn how to prepare, plan and manage a successful meeting.  By the end of the unit you will understand the purpose of meetings, how to structure an agenda, who to invite to the meeting and why, the preparation needed prior to a meeting, the roles & responsibilities of the chairperson, the secretary and other individuals , basic meeting protocol and procedures and the positive and negative actions that can affect meetings

Understanding Discipline in the Workplace

The legal aspects of the disciplinary process will be examined, and employment policies and procedures that could guide a manager in dealing with disciplinary issues will be explored.

Programme D

Understanding Leadership

Explore the concepts of leadership to help you identify, understand and develop more effective leadership skills.  You'll learn about different styles of leadership so that you can recognise which particular style will work best for you.  You'll learn to identify the behaviour of good leaders in the workplace and how to recognise key leadership qualities.  By the time you finish the course; you'll have a better understanding of leadership and know how to exhibit strong leadership qualities yourself.

Understanding the Communication Process in the Workplace

You'll consider the importance of effective communication at work and the effects of poor communication including the stages in communication and possible barriers and ways to ensure effective communication in the workplace along with the significance of non-verbal communication and body language

Understanding Organising and Delegating in the Workplace

You'll look at the importance of planning the team's work to achieve objectives and techniques for deciding the most appropriate individual to undertake the activity, making effective and efficient use of people's knowledge and skills and how to achieve this.  You'll also consider the principles of human resource planning to assure continuity of output & quality and concepts of delegation and empowerment, feedback, recognition and reward techniques.

Programme E

Planning Change in the Workplace

This course aims to enable learners to examine factors that may require your organisation to implement a change and/or improvement, identify a change required in the workplace that will benefit the organisation, and plan/implement an agreed plan.  It is a practical qualification made up of four elements which introduce the key aspects of this competency in the workplace.

Understanding How to Motivate to Improve Performance

You'll discover how to select appropriate motivational techniques for different individuals, why regular assessment in the workplace is vital to ensure effective performance and learn new techniques to help you carry out effective appraisals, from rating performance to addressing training and development needs.

Understanding Conflict Management in the Workplace

Course content will include: Identify causes of conflict at work, describe the stages in the development of conflict, explain the effects of conflict on individual and team performance at work, explain any recognised technique a manager could use to minimise and resolve conflict in the workplace and describe how a manager could create harmony at work and engender a positive atmosphere in order to minimise the adverse effects of conflict.

To complete the Diploma, a student must also undertake the following units (which are only available when applying for the full Diploma).   Managing equality and diversity in own area, developing your leadership styles, developing people in the workplace

DIPLOMA (Min 37 Credits): Choose all programmes 

Government Lifetime Skills Fund:  The Diploma element of this course is eligible for funding.  From April 2021, any adult aged 19 and over who wants to achieve their first full level 3 qualification, which is equivalent to an advanced technical certificate or diploma, or 2 full A levels, will be able to access this course fully funded by the Government, subject to meeting the criteria:

You have not completed a level 3 course previously in any subject
You are over the age of 19
You are not already studying this course

Please contact us before completing any documentation, including your full name, date of birth, age, student number or ULN (if you know it) and post code so we can assess your eligibility for the funding.
Entry Requirements
There are no formal entry requirements but candidates will normally be either practising or aspiring first line managers with the opportunity to meet the assessment requirements.  An informal discussion with the Programme Leader is recommended to ensure that the qualification meets individual needs.  Most candidates will already be in employment; however the course will assist in career progression by enabling candidates to identify opportunities for management skill development. Many have used this qualification successfully to enhance their promotion prospects.
How will I be assessed?
Workbook/portfolio/report.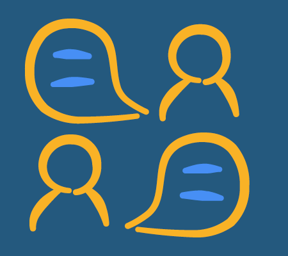 This course has honestly opened my eyes and my way of thinking when it comes to management. It has shown me what a good leader looks like and has helped me tremendously in the way I manage my team.

Tirza Fairey