Entry Requirements
Learners who have an understanding or are confident in photography and have successfully achieved the UAL Level 2 Certificate
Duration
30 weeks x 3 hours
Timetable
 3 hours evenings classes
---
Overview
This is a 30 weeks exciting and varied photography course and recognised Level 3 qualification. People who have completed this course have progressed onto Degree Courses or set up their own businesses.
It is designed for those who wish to progress further following on from the UAL Level 2 Photography Award/Certificate. Come and refresh your skills on the fundamentals of camera control, with an introduction to both film and Digital Photography, 35mm, Medium and large Format camera usage. Enhanced Studio and Location lighting techniques including Rembrandt, Loop, Split, Clam Shell and Butterfly lighting (flashguns/studio) and learn even more about workflow and Post-Production in Adobe Lightroom and Photoshop.
Delivered in a relaxed and friendly environment this course provides the key skills that are necessary in order to work confidently with an emphasis on technical understanding, allowing for creative potential to be released.
Participants of this course will leave with the confidence and competence to move onto a higher level with their picture making.
Who is the course for?
This course is ideally suited for those who already have a reasonable (Intermediate) level of photography skills with knowledge of basic Studio Photography techniques, lighting and modifiers and those who have already completed UAL Level 2 Certificate, but this is not essential. Great for those who wish to enhance their photographic education further.
What will I study?
In this 30 week course you will cover a brief Introduction to Photographic History, Portraiture, Still Life and Landscapes and complete 4 Units (Unit 6 is Compulsory with 3 other unit from a choice of 4) which may include areas such as, 
Unit 6 - The Camera: Digital or Film (compulsory)
In this unit you will you will be introduced to and cover,
Refresh on Exposure control and all camera functions E.g. ISO, F-Stops, Shutter Speeds, Modes and Lens Types, Angles of View
Refresh on Control Depth of Field /Movement within an image.
Refresh on Composition / Posing
Refresh on White Balance & Histograms.
Refresh on Controlling the light within an image using, Off Camera Flash and basic modifiers.
Shooting for HDR, Panning, Image Staking and Panoramic Images.
Using Filters.
Genres of Photography & Relevant Artists.
Unit 7 – The Photographic Project – FMP Final Major Project (Compulsory)
Unit 7 (plus any 2 Units from those listed below 8 - 10)
Unit 8
Lighting in Photography (Enhanced Lighting Techniques in Studio and on Location)
Unit
Digital Imaging, Storage and Manipulation (LightRoom and Photoshop)
Unit 10
Processing Film and Print. (Analogue Photography, Film Development, Scanning, Darkroom Printing).
Entry Requirements
The course is aimed at learners who have an understanding or are confident in photography and have successfully achieved the UAL Level 2 Certificate in Photography.
What can I do next?
We have offer a wide range of photography courses that you can progress onto: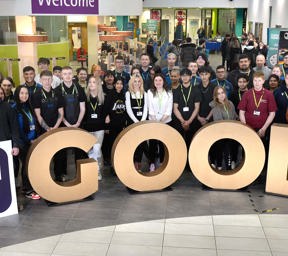 Rated 'Good' by Ofsted

January 2022