Entry Requirements
Assessment on level
---
Key features and Benefits
Study at our World Class Campus
Fantastic learning facilities
We work with over 3,000 employers to help you find a job
Rated "Good" by Ofsted in all areas - as of January 2022
---
Overview
Our General English is a full time English language course with flexible entry for international students wishing to improve their English language skills. The course can enable students to progress to:
Level 5 courses at Blackburn College
Degree level courses at University Centre at Blackburn College and other UK universities
All of our English language courses are delivered by fully qualified language teachers (CELTA/DELTA qualified). Maximum group sizes of 15-20 students. Students can choose to study for a full academic year (36 weeks) or one or two semesters. The minimum study duration is 2 weeks. Entry onto the course is on Monday only.
Full-Year Costs
International - £4660 EU - £2900 (This includes tuition, classroom materials, resources via our Virtual Learning Environment. Prices do not include accommodation, food or social activities). If you prefer to study more or less than 17 hours per week please discuss this with our International Department who can generate a timetable to suit your requirements.
VISA Requirements
You may be able to gain a Short-Term Visa for this course. This means you can stay in the UK for 11 months  if you're aged 18 or over and taking an English language course. Please see more details on the UK Home Office website.
What will I study?
You will study 15 hours general English a week which includes coverage of:
Grammar - explanation and practice of using the main features of English grammar
Vocabulary - the language of real-life English, from social English to formal and academic styles
Reading - comprehension and research tasks based on a variety of texts and topics
Writing - instruction in writing techniques and practice in writing a range of formal and informal texts
Listening – development of listening skills and practice using authentic and recorded examples
Speaking – focus on improving accuracy and fluency when speaking
You will also have 1 hour per week will be dedicated to tutorial. This will involve:
Induction to the college and course
Identifying strengths and weaknesses in language use and setting targets for improvement
Work on individual targets to develop self-study skills
Additional weekly homework and tasks on our virtual learning environment to further promote self-study and development.
The course consists of 16 hours contact per week plus 13 hours non-contact self –study via our Virtual Learning Environment.
Entry Requirements
18 years and above. We will assess your level of English and place you in the appropriate level class.
How will I be assessed?
Every student will undertake a Blackburn College final assessment and some will have the opportunity to take an internationally recognised qualification such as Cambridge PET or FCE (dependent on students studying a minimum of 1 term).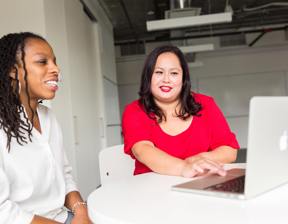 Meet a tutor
Jane JJ
Feugiat scelerisque varius morbi enim nunc. Neque laoreet suspendisse interdum consectetur libero id faucibus nisl tincidunt.
Vestibulum morbi blandit cursus risus at ultrices. Et tortor consequat id porta nibh. Mi in nulla posuere sollicitudin aliquam ultrices sagittis. Ac turpis egestas integer eget. Turpis tincidunt id aliquet risus feugiat in. Imperdiet nulla malesuada pellentesque elit. Viverra mauris in aliquam sem fringilla. Orci eu lobortis elementum nibh tellus molestie nunc non. Risus ultricies tristique nulla aliquet enim tortor at. Venenatis urna cursus eget nunc scelerisque viverra mauris. Est ultricies integer quis auctor. Gravida cum sociis natoque penatibus et. Sit amet venenatis urna cursus eget nunc scelerisque viverra mauris.