Overview
Dates are available upon request, please contact 01254 292451 or email business@blackburn.ac.uk for further information.
This assessment is required for operatives who wish to expand their scope of work and become a gas engineer. Successful completion of the assessment will allow an individual to become gas safe registered which is a requirement before working on gas.
A re-assessment of (CCLP1) Core Domestic Safety – LPG, which is required every five years, is also available.
What will I study?
Training is available prior to carrying out the assessment if required.
Entry requirements
For the initial assessment candidates must be experienced within the Mechanical Engineering Sector working alongside a registered gas engineer and hold a relevant qualification.
For re-assessment, candidates must already be accredited with (CCLP1) Core Domestic Safety - LPG.
How will I be assessed?
Candidates will complete a series of written and practical assessments.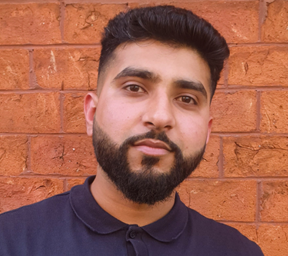 I found my time in Blackburn College life changing

Imran Ajaaib