Entry Requirements
You will need 5 GCSEs at Grade 4 including English Language and Maths or completion of a Level 2 course
---
Key features and Benefits
Enjoy exciting trips ranging from visits to RAF Liverpool, Somme Barracks and Outward Bound residential trip to Aberdovey
Learn directly from experienced tutors who have considerable experience in the services
Take part in work placements with the RAF, Royal Navy or the British Army
Guest speakers from uniformed services such as the Territorial Army, Royal Navy, Lancashire Police and Lancashire Fire & Rescue
---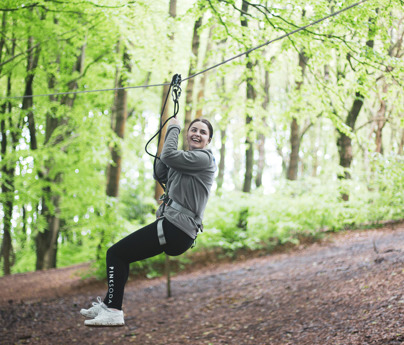 Overview
The course is ideal for those wishing to pursue a career in the Public Services, you will gain an insight into the range of Public Services related topics ranging from fitness testing and training to the planning and management of major incidents, in addition you will interact with a range of Public Services to give you a good understand and knowledge of the services.

To complement your course you will take part in a 5 day residential to experience canoeing, climbing and hill walking. You will also benefit from our links with the RAF recruitment team, the 4th Battalion Duke of Lancashire regiment and Blackburn Fire & Rescue.

The Public Services tutors have between them a total of over 40 years of experience and will provide you with first hand knowledge.

You will gain a full understanding of the roles within both Uniformed and Non-uniformed Public Services to ensure you know the career you want to move into, which could lead to progressing on to university or directly into the Military or Emergency Services.
What will I study?
You will learn a variety of knowledege and skills including teamwork, leadership, discipline, communication and fitness

In the first year you will study:

Leadership and teamwork
Career development
Behaviour and discipline
Outdoor activities

In the second year you will study:

Citizenship and diversity
Responding and management of major incidents
Sociological perspectives
Developing fitness

In addition, you will take part in a variety of practical lessons held both outdoors and indoors plus classroom-based learning. You will also have the chance to join the Police or Fire & Rescue Cadets.
Entry Requirements
You will need 4 GCSEs at Grade 4 including English Language or Maths.

If your English Language and Maths results are below these grades, you can resit whilst studying this course.
How will I be assessed?
You will be assessed by written assignments, practical assignments, discussions and presentations. Specific modules are assessed by external examinations.
What can I do next?
Upon completion of this course you will have the options to:

Go to University and then apply for the Police after completing a 'Professional Policing Degree'.
Go to University and apply for a degree of your choice, take a top up 'Professional Policing Degree' and then apply to the Police.
Apply for the 'Police Degree Apprenticeship'
British Transport Police
Join the HM Border Agency
Join the HM Coastguard
Join the Probation Service
Join HM Customs and Excise
Join the British Army
Join the Royal Navy
Join the Royal Air Force
Join the HM Prison Service
Join the Fire Service

There are three ways to become a police officer from 2020:

Police Degree Apprenticeship
Complete a Professional Policing Degree and apply.
Complete a degree and then complete a one year Professional Policing Degree top-up.

To be eligible you must: be over 18 years old on the programme start date. have lived in the UK for the last three years. have indefinite leave to remain and work in the UK.
Discover other courses in Public Services
Career Options
Police Officer
Police officers work with communities and the public to maintain law and order. They investigate crime, gather evidence and bring offenders to court. They also work on initiatives to raise awareness and prevent crime from happening in the first place.
If you want a varied and challenging job and like the idea of helping to make communities safer, this could be the ideal career for you.
Police officer recruitment is handled by individual police services, and their requirements can vary. In general you will need to have lived in the UK for three years, be over 18 and pass enhanced background and security checks.
Army Officer
As an army officer you're in charge of a team of soldiers. You'll be using your skills to direct them and get the job done. If you want a challenging job and have leadership potential, there could a career for you in the army.
On combat operations you'll be using your leadership and motivational skills to guide your soldiers and complete missions. You'll also need to have great teamworking skills and be able to make quick decisions about what action your soldiers should take.
To become an army officer, you must be aged between 18 and 26 (some exceptions apply). You will also need to meet the army's eligibility criteria. Many officers have a degree and your personal qualities will be highly valued.
Firefighter
If you're passionate about public safety and want to help save lives, this job could be ideal for you. Firefighters protect and save people and property from fire and other dangers. They provide emergency support. They also provide education and advice on fire prevention.
You must be at least 18 years old to become a firefighter. You will need a good standard of education and a reasonable level of physical fitness.
A firefighter has the ability to react quickly and remain calm in dangerous situations.
Prison Officer
If you can create good working relationships with all kinds of different people, and have a firm but fair approach, this job might suit you.
As a prison officer, you would supervise inmates in prisons, remand centres and young offenders' institutions.
In this job you will need patience and a commitment to helping people. You will need to be able to stay calm in pressurised situations and make quick decisions. You will also need to have the ability to act with authority with prisoners who are abusive and possibly violent.
To become a prison officer, you will need to get through initial selection tests, then attend an assessment day, designed to examine your personal qualities and character.
Army Soldier
As a British Army soldier you could be fighting in combat zones or providing peacekeeping and humanitarian services around the world. If you are looking for a challenging and active job, this could be ideal for you.
You will need to have self-discipline and confidence. You will also need to work as part of a team and be able to think and react quickly in changing situations.
To join the army, you must be aged between 16 and 33. You will need to meet the army's eligibility criteria.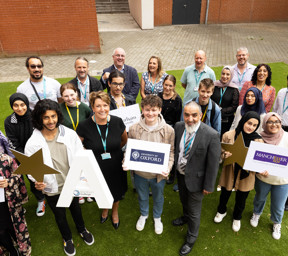 Rated "Good" by Ofsted

January 2022