Please note we can deliver this course for a group on your premises or here at College for a minimum of 8 and maximum of 12 candidates this is priced at £500.00 per group (additional travel costs apply).
Who is the course for?
The qualification is designed for anyone who has a specific responsibility for fire safety in the workplace including fire wardens/ fire marshals and provides a foundation of fire safety knowledge on which employers and responsible persons could build. The course increases the fire safety awareness of other employees.
What will I study?
This qualification is designed to educate learners in Fire Safety Awareness and covers the following:

* how fires are caused
* the risks associated with fire and what we can do to control fire risks in the workplace
* fire safety management at work
* fire safety inspection
* fire safety risk assessments and the legal requirements related to fire safety in the workplace.
* the role of the fire warden is also incorporated in the course.

The course consists of:
1. The hazards and risks associated with fire in the workplace
2. How fire risk is controlled in the workplace
3. The principles and practice of fire safety management at work
4. The role of the nominated fire warden
How will I be assessed?
The assessment for QA Level 2 Award in Fire Safety (QCF) qualification is a 30 multiple choice question written assessment, combined with formative assessment throughout the course by the Trainer.
How will the course be delivered?
Through classroom based activities such as discussions, role-play, practical activities, questions and answers, quizzes, feedback and assessments.

The contact teaching time for this qualification is 6 hours (1 day) excluding breaks.
What will I get at the end of the course?
QA Level 2 Award in Fire Safety (QCF)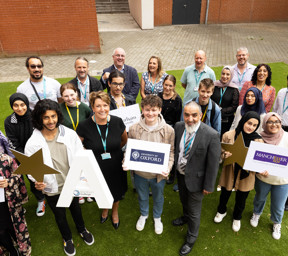 99.7% Overall BTEC Pass Rate

Blackburn College Results August 2021