Entry Requirements
You must be over 19 years of age and you should have a reasonable level of written and spoken English
---
Key features and Benefits
Study at our modern campus
Fantastic learning facilities
We work with over 3,000 employers to help you find a job
Rated "Good" by Ofsted in all areas - as of January 2022
---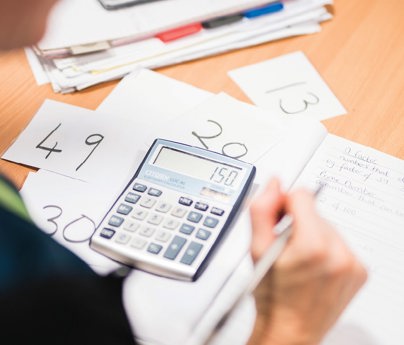 Overview
Mathematics is a level 3 certificate, which means it is an AS-level equivalent. It is studied in one year and provides UCAS points. You can study the subject in addition your main programme of study.
Mathematics in Context is intended for students who are keen to extend their GCSE maths skills for future study or work but aren't planning on taking mathematics at AS or A level.
Mathematics in Context is different from GCSE Maths. During your studies, you'll look at how to use and apply maths in many different situations. You'll read articles that involve interpreting data and mathematical information, all from relevant and interesting sources. The content has been carefully selected to support the mathematical needs of a range of AS, A level and BTEC Level 3 qualifications, and to provide a progression from GCSE.
What will I study?
There are four components to the course: applications of statistics, probability, linear programming and sequences & growth.
Each of these skills sets will be taught by applying them to twelve areas: social media, society, sport, clothing, industry, finance, creative arts, health economy, travel, environment, disasters and engineering.
Entry Requirements
You will need a Grade 4 in GCSE Maths.
How will I be assessed?
There are two exam papers in May/June each of which uses pre-released source material which you scrutinise before the exams from around April.
What can I do next?
If you're planning to study subjects such as Science, Geography, Business, Economics, Sociology or Psychology at A level, or a vocational qualification, or are planning to take an apprenticeship or move into employment, Core Maths will be useful to help refine and develop your maths skills. It is useful qualification for moving onto university or going into employment.
Studying Level 3 maths is looked upon favourably by many employers and universities and is therefore a useful qualification for any path you choose to take.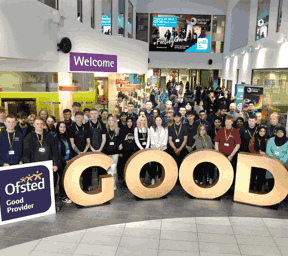 Rated "Good" by Ofsted

January 2022